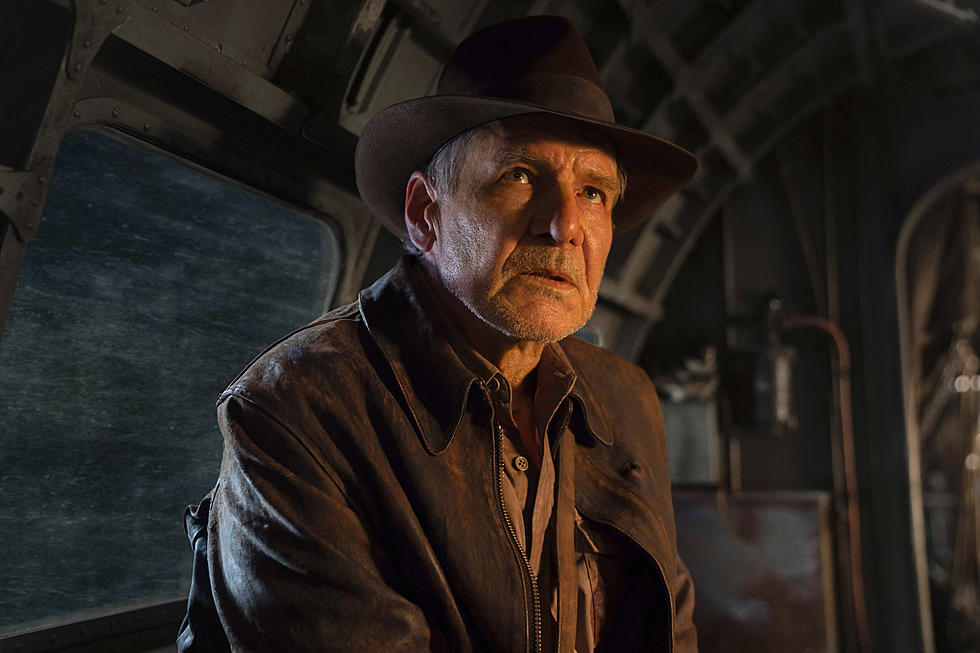 'Indiana Jones and the Dial of Destiny' Announces Streaming Premiere
Lucasfilm
Indiana Jones and the Dial of Destiny was an appropriately Indiana Jones-y ending to the beloved franchise. Remember: We like this guy because he is a failure. So the fact that Harrison Ford came back for one more Indiana Jones movie, and that that movie did get positive reviews but did not exactly bust blocks in terms of box-office performance feels right. Indiana Jones was always going to go out this way.
I liked Dial of Destiny. I will definitely want to watch it again on streaming — something I will be able to do pretty soon. Whether you watched it in theaters or are looking to catch up with it, you'll be able to do that starting next month on Disney+.
READ MORE: The Coolest Indiana Jones Movie That Was Never Made
This fifth film in the franchise stars Ford as Henry Jones Jr. now in the autumn of his years. His days of adventure are behind him. Or so he thinks, as one day out of the blue, his goddaughter (Phoebe Waller-Bridge) arrives at his door asking for his help in searching for a fable artifact that Indy had sought decades before: Archimedes' Dial of Destiny. That sets Indiana Jones off on a new quest to find the Dial and keep it out of the hands of a former Nazi who wants to use it to undo time and alter the course of history.
At the same time Dial of Destiny premieres on streaming, Disney+ will also debut a new feature-length documentary titled Timeless Heroes: Indiana Jones and Harrison Ford which Disney says "explores Harrison Ford's enduring appeal and his upbringing, including his foray into the entertainment business, his casting in the iconic Indiana Jones franchise, and the impact and inspiration generated by the films." Directed by ace behind-the-scenes movie documentarian Laurent Bouzereau, it features new interviews with Ford, Spielberg, Lucas, Kathleen Kennedy, Frank Marshall, James Mangold, and others.
Here is the doc's trailer:
Indiana Jones and the Dial of Destiny (and Timeless Heroes) will begin streaming on Disney+ on December 1.
Spider-Man Co-Creator Steve Ditko's Run on Indiana Jones
During the 1980s, Spider-Man co-creator Steve Ditko contributed artwork to Marvel's Indiana Jones comic book.