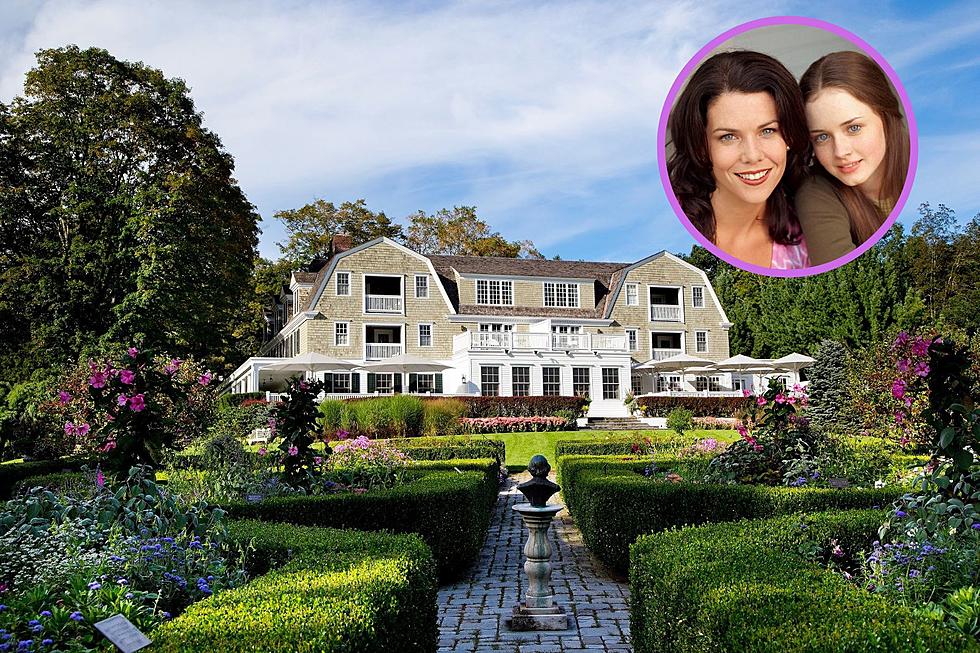 Irony Behind This New England Inn as the Inspiration for the Hit TV Series 'Gilmore Girls'
Mayflower Inn & Spa, Auberge Resorts Collection/Gilmore Girls via Facebook
Welcome to the Mayflower Inn & Spa.  It's so New England-looking, as it should be in the quaint town of Washington, Connecticut.  Washington is an idyllic town of just 4,000 residents around an hour west of Hartford, and just two-and-a-half hours from New York City.
Even though quaint New England inns are charmingly common, according to Boston Uncovered, the Mayflower Inn & Spa is unique, as it literally inspired the hit television series Gilmore Girls.  Oh, I hope you've seen it.  Truly one of my all-time favorite shows, and I've now seen the full series twice.  It's on Netflix now, by the way.
Anyway, creator Amy-Sherman Palladino was staying there on vacation when the idea popped into her head and eventually came to fruition.  The unparalleled hit series and comedy-drama is about a young, single mother Lorelai Gilmore (played by Lauren Graham) who runs the Dragonfly Inn, and her teenage daughter Rory (played by Alexis Bledel). The pair live in the adorable, small, fictional New England town of Stars Hollow, Connecticut, complete with quirky townsfolk.  It aired for seven seasons from 2000 to 2007, with one movie to follow.  'Stars Hollow' was outside of Hartford where Lorelai's wealthy parents lived.
So here's the ironic part.  That's it for a true, real New England connection.  Only one scene was actually filmed in New England, and that's in the opening credits, where the very first frame is a shot of 'Stars Hallow' from above. In real life, that place is actually Royalton, Vermont, according to Goole maps. 
We're so used to television series and movies being filmed on location somewhere with a similar feel. However, Gilmore Girls was almost entirely filmed on a Warner Brothers Studio backlot, and on soundstages in the sunny Southern California city of Burbank.
According to several Wikipedia references, production designers decorated the fictional town with fake leaves or fake snow to make it look and feel very New England.  Meanwhile, even when they left Warner Brothers to film a few scenes, they didn't venture to New England.  Chilton, that private high school Rory attended, was actually filmed at the Greystone Mansion in Beverly Hills. When Rory was off to Yale University, some of those shots were filmed at Pomona College in northern California and the University of California.  
I was living in Los Angeles for the first couple of seasons before moving to Boston, and truly thought it was being filmed in some New England town, or maybe Canada. But nope, the power of the Hollywood feels prevails.
These 6 New Hampshire Towns Were Named Most Picturesque in New England
Trips To Discover shared New England's most picturesque towns, and six New Hampshire locations were featured.
Are You Brave Enough to Visit These 12 Haunted Places in Maine?