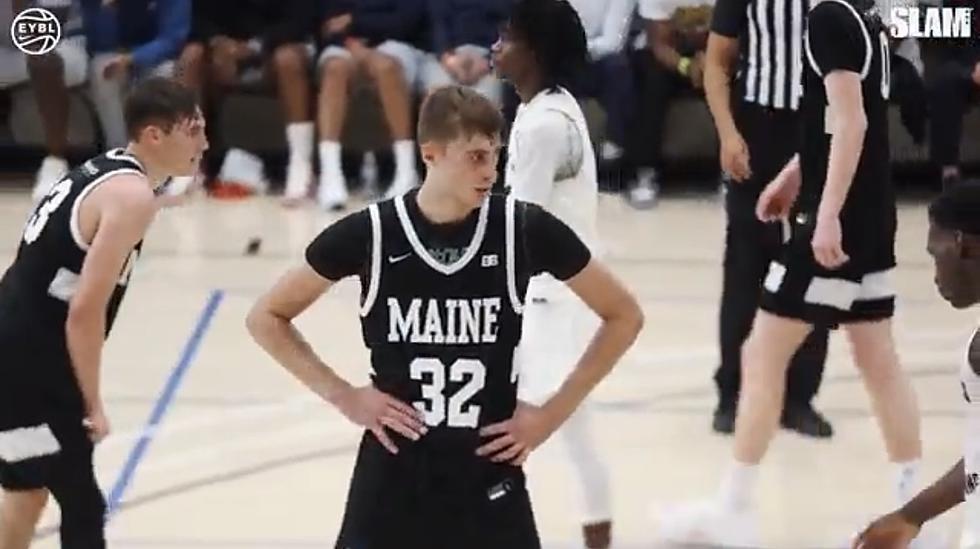 Is a Maine Native Really the Best NBA Prospect Since LeBron James?
Slam High School via YouTube
No Maine native has ever been a star in the National Basketball Association (sorry, Mainers, but while you claim Duncan Robinson due to his birthplace – fact is, he grew up in New Hampshire before going to prep school in Massachusetts).
But that looks like it's about to change thanks to a high school prodigy by the name of Cooper Flagg. And not only is he good – at least one expert says he put on one of the best high school performances of all time:
Yeesh. The best prospect since LeBron James and a potential number one pick. Forget The Girl Who Loved Tom Gordon – when's Stephen King releasing The Brad Stevens Who Dreamed of Cooper Flagg?
Flagg was born and raised in Newport, Maine, and enjoys fishing, hunting, and cornhole, according to a 2022 feature in the Boston Globe. At 6'8", it's likely we've not seen the tallest version of young Mr. Flagg – and if he's smart, he'll change his cell number before a series against the Celtics (Robinson can tell him what happens when C's fans get a hold of that).
With Jayson Tatum and we think Jaylen Brown with the Celtics for the long haul, it seems a long shot that the hometown Celtics would land Flagg in the '26 NBA Draft. It's a long shot to land any can't-miss number one pick (remember Tim Duncan?).
But 2026 is a long way away, and a lot can happen. For now, Mainers and New Englanders can keep track of Flagg's progress with Florida's Montverde Academy through clips on YouTube or, from the sounds of it, the inevitable ESPN circus that once followed LeBron James.
New Englanders Who Found Success After 40
Visit These Mini-Fenway Parks in New England
These miniature Fenways host everything from Little League to wiffleball.