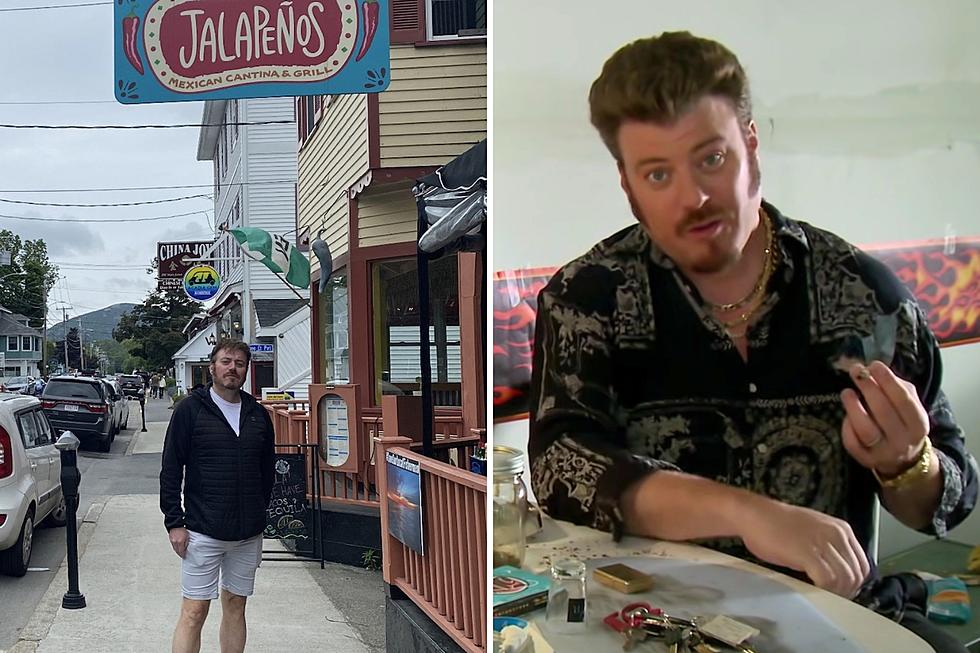 Is That Ricky? 'Trailer Park Boys' Star Robb Wells Stops in Bar Harbor, Maine
Swearnet via Facebook; Netflix via YouTube
It's always something special when a celebrity makes their way to Maine. It makes me think things like, "Oh OK, they ARE real if they're finding Maine's beauty valuable enough to take a trip!
Visiting Maine most recently is "Trailer Park Boys" own Rob Wells!
Good choice visiting Bar Harbor, Rob, it's absolutely beautiful out there in the summertime.
A pic of him was posted on Facebook near Jalapenos you can see below.
I also think it's super cool that he'd take the time out of his day to acknowledge the places he visited in such a positive manner online. Again, that makes me think "It's nice to see celebrities being real."
I remember when Post Malone came to Portland in 2018 and snuck into a lobster pound on the wharf and posed with one of the biggest lobsters seen in Maine HA.
The ferry Rob rode and couldn't stop ranting about is called The CAT Ferry, which runs anywhere between Nova Scotia, Bar Harbor, and Yarmouth (all really great vacation spots). I actually just learned by reading his post that this ferry is actually pretty damn fast, which must be a hell of a lot of fun at 40 knots.
Sidenote, if you do find yourself in Bar Harbor for a weekend, one of my favorite little bars you'll find out there is called Finback Alehouse.
It's right downtown and when it's warm out they take the windows off their front wall and  entrance so you can eat and have a cocktail while hard-core people watching. I mean come on, who doesn't love to sip a martini in the summer and just ... watch.
Anyway, if you haven't seen Trailer Park Boys, here's a little sneak peek clip from Netflix. Just be warned, the show is probably NSFW if you were wondering.
And who knows, maybe Robb and the rest of the gang might make their way back to Maine again soon. Be on the lookout for them!
12 Celebrities Spotted in Maine and New Hampshire in 2022
A number of celebrities made a trip to Maine and New Hampshire throughout 2022. Take a look to see which ones.
See Where These Celebrities Went to School in Maine