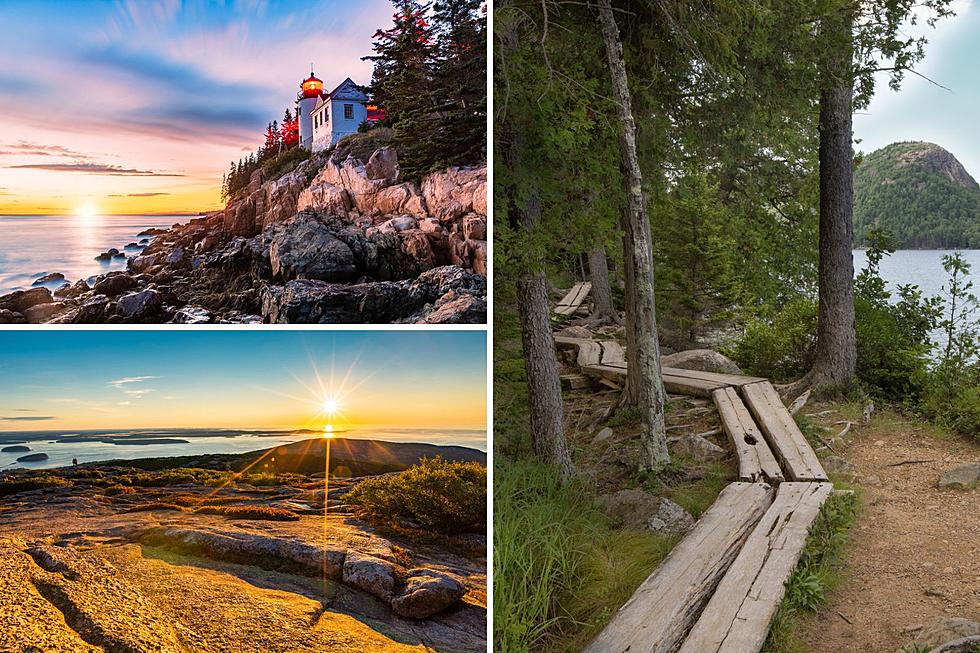 Is This Maine's No. 1 Attraction, or Just a Tourist Favorite?
Getty Images
A travel website recently did some pretty interesting research.
The site Florida Panhandle took a look at vast amounts of hashtag data on Instagram. The idea was to try and find the most Instagrammable location in every state.
While the findings were somewhat predictable, it still was an excellent illustration into the most popular and photogenic spots in each state.
I thought it would be fun to take a look at Maine's result. Perhaps I would disagree with the hashtag popularity. However, in my opinion, it was an accurate result.
According to Florida Panhandle's data, Maine's most Instagrammable location is Acadia National Park.
I mean, this is a cheat code. Acadia is straight loaded with photogenic scenery. It has beautiful beaches, amazing views, mountain sunrises, legendary hikes, and a wealth of wildlife. The park is always rolling with people, so I imagine the hashtags are just flying up by the minute. In fact, Florida Panhandle found over 580,000 "Acadia" hashtag images and posts.
Acadia is a great number one for Maine, but others at least deserve a mention.
Portland Head Light: Considering it's known for being the most photographed light house, one could imagine this being close to the top.
Mount Katahdin: Fewer people visit Baxter State Park than Acadia, but Katahdin is this state's King Kong. No other location in Maine shines like Katahdin.
Portland Old Port: The city is seeing more and more tourists every year. And with tourists come bachelorette parties. Let those hashtags count up.
Sea Dogs/Hadlock Field: 80+ baseball games in a season. Many of those games sold out. I imagine "seadogs" or "hadlock" could be a strong hashtag.
Stephen King's House: People love that house. It's scary.
Old Orchard Beach: An amazing beach, an amusement park, A+ people watching. What doesn't OOB have to offer Instagram?
These and others can make an argument, but none truly compete with Acadia.
I would expect Acadia is a comfortable number one for Maine for the foreseeable future. I'm okay with that. It's quite the welcoming symbol for our great state.
These Are 14 Must-Visit Hidden Gem Destinations in Maine
The 10 Safest Places in Maine to Live Right Now
Breaking down stats relating to violent and property crime, here are the 10 places in Maine that are the safest to call home right now
according to SafeWise.com
.