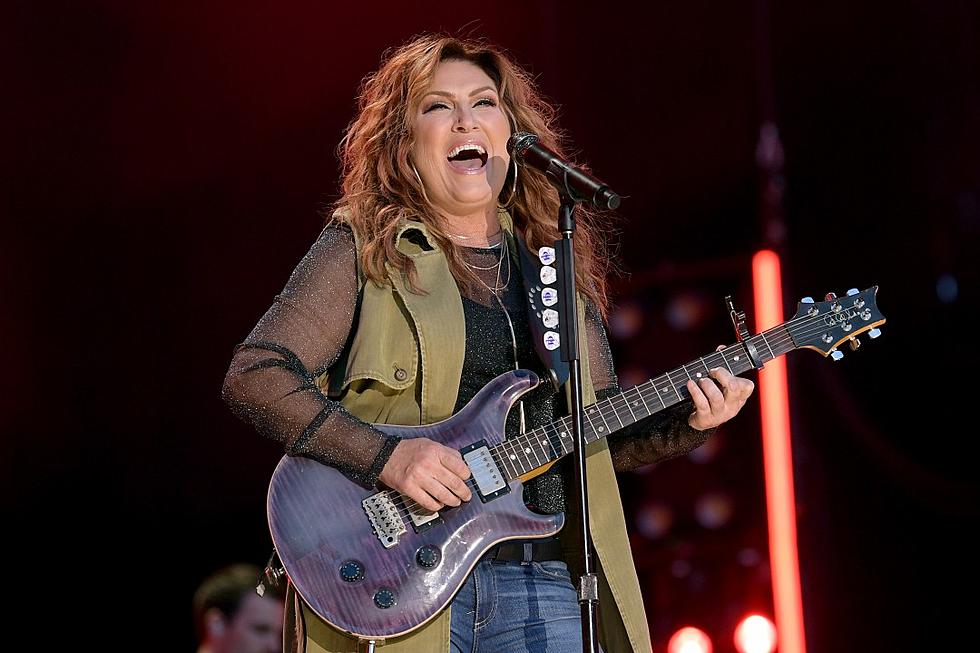 Jo Dee Messina on Her Next Project: 'My Writing Is Just Blowing Up'
Getty Images
Jo Dee Messina is preparing for her next chapter — a renaissance of sorts. After releasing Heads Carolina, Tails California: The Best of Jo Dee Messina, the veteran singer is working on a new album and doing something that's not considered to be in her wheelhouse: Writing.
"I get so excited about the stuff we've been writing lately. I got a big cut! But I can't talk about it yet," Messina tells The Boot. "It's a whole new world for me. I've always been known as an artist and not a writer. And now, my writing is just blowing up, and so there's just a lot going on."
"It's a good pace, so I'm just taking it one step at a time."
Fans with tickets to Messina's 2023 Heads Carolina, Tails California Tour — running through November — will likely hear some of her new music. The singer says she takes time during her live performances to test out what she's been working on.
"I've written so many songs," she explains. "During these shows, I do a little songwriter segment, and I'm like, 'Oh, I wrote this song I want to share!' I get so excited about the stuff that we've been writing lately."
Although the "I'm Alright" singer has never left music, there's been a resurgence of nostalgic fandom thanks to the success of Cole Swindell's song "She Had Me at Heads Carolina," which became a No. 1 hit. The song drew significant inspiration from Messina's 1996 hit "Heads Carolina, Tails California." She and Swindell performed his song at the 2022 CMA Awards. The Massachusetts' singer says she's tickled by the buzz surrounding the resurgence.
"I was just so excited to be at the CMAs and just so honored that Warner Brothers and Cole asked me to sing that song," Messina shares. "I mean, he easily could've done it himself, but he chose to have me be a part of it and was so sweet. Everything is looked at through a lens of gratitude."
"It's a joy because I've been nose down, living life day to day, raising my kids, homeschooling, taking them to hockey, touring and doing live shows ...  you know, I just keep trucking forward. So to look back at that, it's from a position of gratitude and just ... wow. What a great run," she adds.
Further details about Messina's upcoming project have yet to be revealed. Her last full-length studio album was released in 2014.
See 50 Essential '90s Country Songs
If you call yourself a real fan of '90s country music, you probably need to know the words to all of these hit songs.