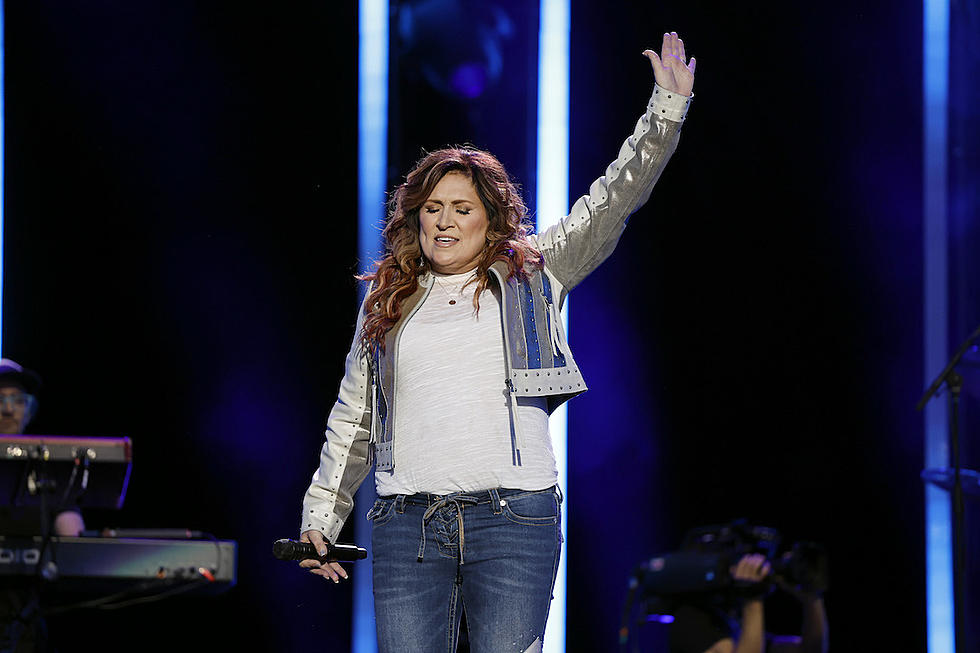 Jo Dee Messina Drops Details on Her Huge Summer of New Music
Jason Kempin, Getty Images
Jo Dee Messina wasn't kidding when she told The Boot back in April that her songwriting is "blowing up."
The '90s country legend has had a massive career resurgence over the past year due to her collaboration with Cole Swindell on "She Had Me at Heads Carolina," an updated version of her 1996 classic, "Heads Carolina, Tails California."
Now, she's finally ready to start sharing details about her next musical chapter — starting with a song called "He Got Ahold Me," a collaboration with Christian artist Ben Fuller that she debuted on the Nissan Stadium main stage during her CMA Fest set on June 8.
Backstage before her performance, Messina told Taste of Country and other outlets that the song was inspired by some common ground that she and Fuller share.
"I thought I had it all going on, and I thought I had a successful career, and I thought I had the world on my shoulders, like, 'Woohoo!' And then all of the sudden I realized I couldn't carry the world. I wasn't strong enough," she reflects. "And he goes, 'Me too.' He has his own story. He dealt with addiction."
Messina has been open about how her Christian faith changed her life, and nourished her during a battle with cancer that she announced in 2017. In recent years, much of her musical output has revolved around her relationship with God.
"I do everything for the glory of God, so if I'm out here, it's like, 'Thank you Lord for the opportunity to give you glory,' because he touched my heart and my life and changed who I am," she elaborates.
"There are people that [I] see in the industry, [who say things like] 'She's so different, what is it?' Jesus. It's Jesus. So we get a chance to sing about that tonight."
Messina also spoke about another new song that she's planning to release next month, called "Just to Be Loved."
"I'm seeing things that are coming across my phone from 12, 13-year-old girls, and it's blowing my mind," she recounts. "So I wrote a song called 'Just to Be Loved,' and it says, 'Don't be somebody else just to be loved.' [About] comparing yourself to all of the things you're seeing around [you], and the overflowing of information that's coming in your direction. For young girls especially, it's really hard, because you feel like you gotta keep up."
Messina goes on to describe the lyrical content of her new song, about a young girl who struggles with self-worth after comparing herself to images of other women she sees on Instagram. "And she started comparing herself and hating the things that made her an individual and made her beautiful," the singer concludes, adding, "It derives from real-life experiences."
"Just to Be Loved" is scheduled to arrive on July 7.
See 50 Essential '90s Country Songs
If you call yourself a real fan of '90s country music, you probably need to know the words to all of these hit songs.