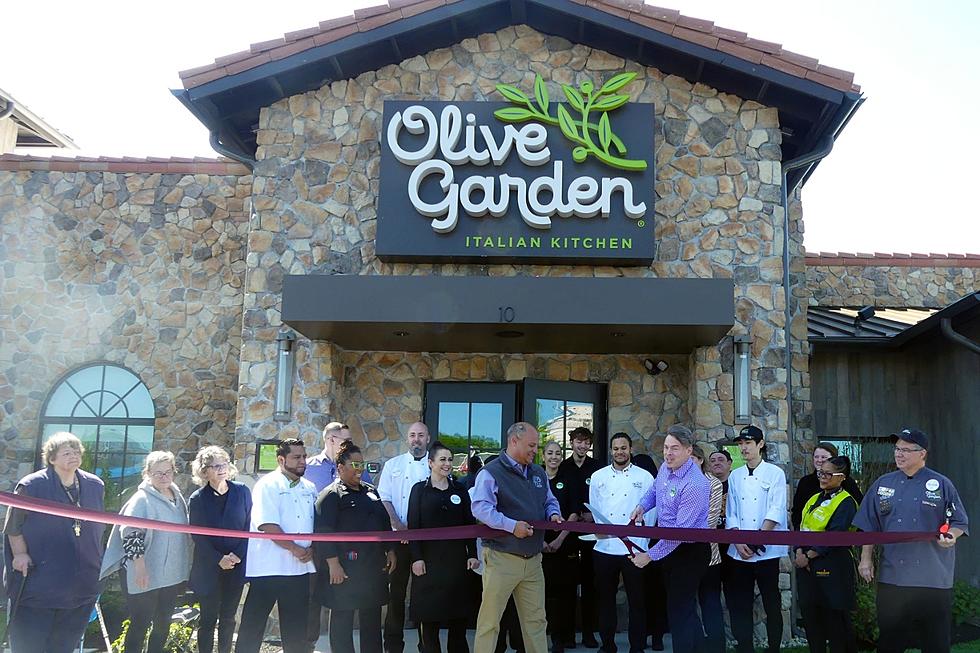 Love Breadsticks, Pasta? New Auburn, Maine, Olive Garden Now Officially Open
City of Auburn, Maine (Official) via Facebook
After what's felt like forever, the wait for a new Olive Garden in Maine is finally over. Could you feel the anticipation for it?
The Italian chain restaurant officially opened its Auburn, Maine, doors on May 22, 2023.
Time for some unlimited breadsticks and salad, right?
It's hard to believe the journey to get a new restaurant started way back in June 2021 after the closure of Ruby Tuesday's in Auburn and then Olive Garden neither confirming nor denying the rumors they could be coming to the area.
Only a few months later, the Sun Journal revealed that confirmation came that Olive Garden would in fact be headed to Auburn.
And now, after two years, with the Ruby Tuesday building torn down and a new building up in its place, the popular Italian restaurant is officially another option locals can have when deciding where to eat.
This is the fourth Olive Garden in Maine. South Portland, Bangor, and Augusta all have locations.
The Sun Journal even revealed during their exclusive sneak peek tour of the place that this Olive Garden features a new design when compared to other locations and with a seating capacity for about 200 people.
Do you have a favorite chain restaurant? Is there one that doesn't exist in Maine that you wish did? Sonic and Cheesecake Factory seem to come up a lot in the conversation when it comes to some of the places people would love to see pop up in Maine.
20 of the Most Popular Chain Restaurants That Maine Doesn't Have
From popular buffets to trendy burger and chicken joints, here are 20 of the most chain restaurants that don't exist in Maine.
These 50 Restaurants Closed in Maine and We Wish They Would Come Back
A nostalgic list that makes your belly growl. Do you remember them?