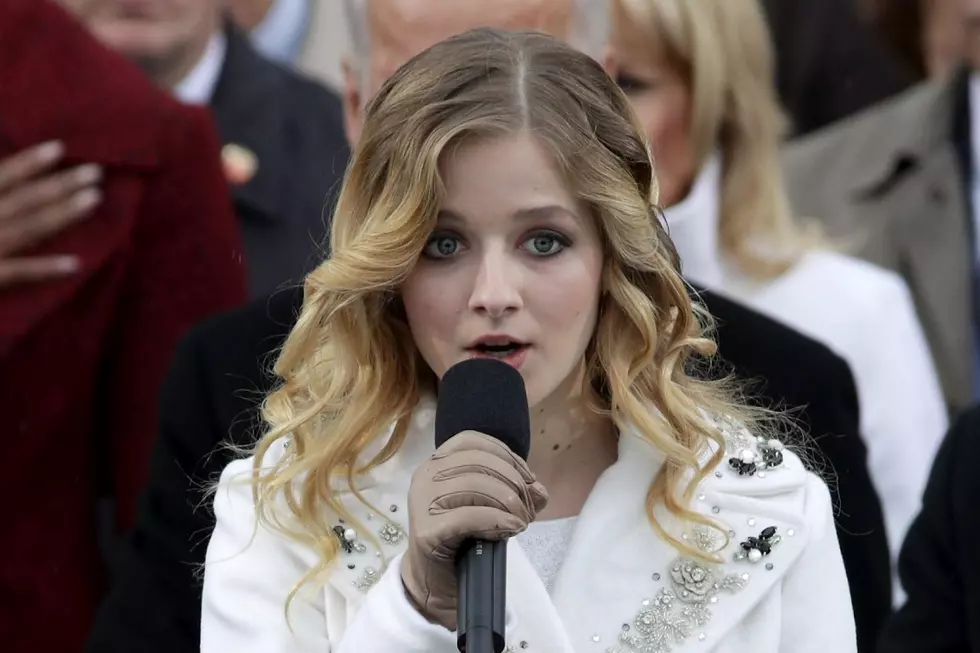 Trump Inauguration Performer Jackie Evancho Says 'Men Wanted to Hurt Me' After 'AGT'
Alex Wong, Getty Images
The 18-year-old singer, who competed on AGT in 2010 and performed during Donald Trump's presidential inauguration in 2016, penned an emotion letter on Facebook on Wednesday (Jan. 23), revealing the ways in which fame negatively impacted her life. Evancho, who's now competing on America's Got Talent: The Champions, shared details about her past, including the numerous threats she faced growing up.
"People often still think of me as a child star, and that isn't easy to shake off," she began. "I just performed on NBC's AGT's The Champions and it allowed me to reflect on my journey—the reason I wanted to do the show was to walk onto that stage as a young woman and show the world I am no longer a child."
She went on to reveal that there were men out there who wanted to hurt her and that they went to extreme measures to get to her. "Some even went to the extreme of claiming they were priests and other disarming occupations to gain trust and easy access backstage, but clearly their intentions weren't so pure," she wrote.
Though she didn't share details about the men, she did say that she and her family lived in fear of stalkers for a long time. This made growing up very hard and that over the years, she developed some qualities—like being awkward and shy around people her age—from being too sheltered as a child.
But despite everything she's been through, she's still very thankful. "All these things were terrible as a child, and yet I'm still here performing and loving it. A lot of people may ask 'Why?' and I say it's my path, my dream, and my passion, with a fire inside of me when I perform," she continued. "I've learned that there is a lot about the world that is sad. That's just life, but there are also many beautiful parts of life that I cherish and focus on."
Read Evancho's full Facebook post below:
20 Child and Teen Stars Who Never Got Weird On Us