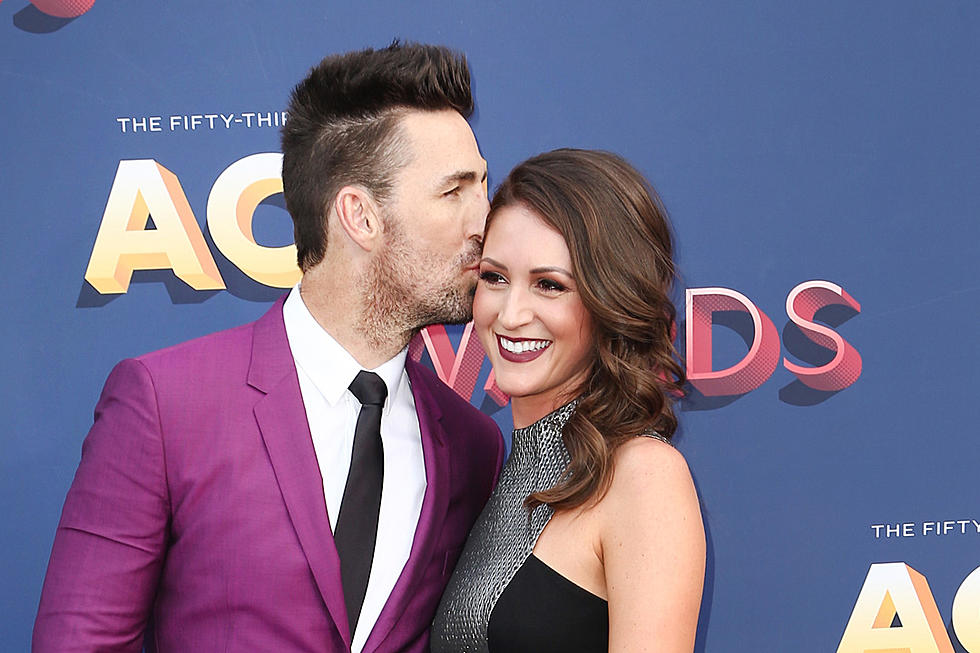 Jake Owen and His Girlfriend Welcome Baby Girl, Paris
Tomasso, Boddi, Getty Images
Jake Owen and his girlfriend, Erica Hartlein, have welcomed a baby girl! The couple welcomed their first child together, a daughter named Paris Hartley, on Monday (April 29).
"It's a Willie great day!!" Owen writes via Twitter in a post celebrating both Willie Nelson, who turned 86 on Monday, and his new daughter. "Happy birthday to my little beautiful daughter, Paris Hartley Owen born today April 29th, 2019. #GodIsGreat."
Owen was already father to a 6-year-old daughter, Pearl, from his first marriage to Lacey Buchanan, which ended in 2015.
The "Down to the Honkytonk" singer told People in March that he's more relaxed about becoming a dad the second time around, but he takes the responsibility seriously.
See Pictures of Jake Owen and His Girlfriend, Erica Hartlein:
Jake Owen, Erica Hartlein at 2018 ACM Awards
"To be blessed with another beautiful little girl is a big deal because I do think that it takes special men to be a great dad to a little girl," he reflects. "And I feel like, thanks to Pearl, she's shown me how to be a good father to little girls, and I'll be a great father to Paris because of that."
The couple have kept their relationship relatively private, though they did walk the red carpet together at the 2018 ACM Awards. Hartlein is an interior designer, and she and Owen announced they were expecting a baby during an ABC News Special titled I'm Coming Home on Nov. 22, 2018. The show followed the country singer back to his hometown of Vero Beach, Fla., where he and Hartlein shared their joyous news with Owen's mother and father and his twin brother, Jarrod.
Owen released his sixth studio album, Greetings From ... Jake, on March 29. The album scored him a No. 1 hit with its lead single, "I Was Jack (You Were Diane)." "Down to the Honkytonk" is also a hit. Owen is playing some festival dates over the summer but does not have a tour planned.
"I've never put money and fame and fortune ahead of what's most important to me," he told reporters at a roundtable in early March. "Thankfully, financially I'm able to take a little time off and enjoy the birth of my new daughter, which I didn't have that opportunity when Pearl was born. She went like, literally from the hospital to the bus with us and we were still touring. So I'm just at a place now where I'm able to take a few weeks off, and just love having a new addition to the family and just living life and enjoying that."
See Country Music's Greatest Pregnancy Reveals
These Country Stars Have All Welcomed Babies in 2019: