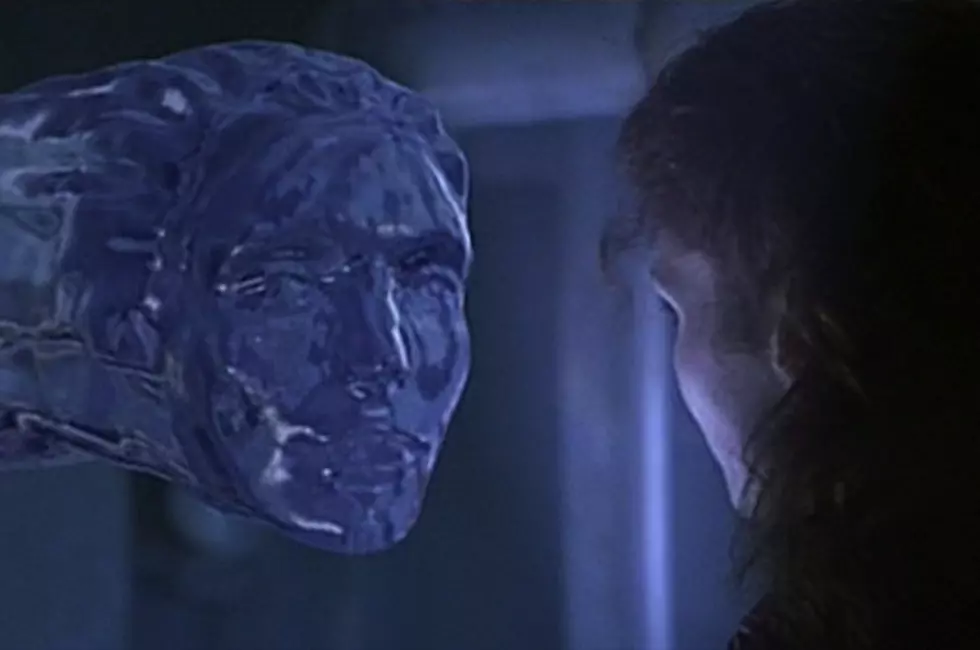 James Cameron Announces 'The Abyss' Theatrical Re-Release
Fox
For years, James Cameron fans have clamored for a high-def home video release of The Abyss, his 1989 sci-fi film about a team of underwater explorers racing to salvage a sunken submarine. The movie was a top seller on VHS, laserdisc, and DVD, and Cameron had reworked the film into a "Special Edition" that he also released on various home video formats in the 1990s. If you went to a video store regularly in that era, the black and blue cover Abyss box art is burned into your brain.
But The Abyss for whatever reason, never got a Blu-ray release, much less a 4K. And I guess technically speaking it still hasn't. But a restored version of The Abyss Special Edition is coming to theaters next month. And presumably after its re-release on the big screen, it will finally come to home video for Cameron heads who have kept the faith about the project for so long.
Cameron himself announced the re-release on his social media accounts, revealing that The Abyss has been "remastered in 4K" for this return to theaters. "If you haven't seen the film before," he added, "this is the way to experience it. And if you have, you'll be seeing the film I actually set out to make with some big surprises not seen in the original released version."
READ MORE: The 10 Most Ridiculous Action Movie Cliches
The Abyss stars Ed Harris and Mary Elizabeth Mastrantonio as an estranged couple at the center of this deep sea rescue mission. Their struggle to work together despite their broken relationship amidst a crazy big-budget adventure and incredible special effects is essentially the template for the movies Cameron makes after; True Lies, the Avatar films, and even Titanic to some extent. (Titanic is also a movie about love set against the backdrop of a sunken ship.)
The thing nerds really want is that Blu-ray (or I suppose the 4K now); that's been high on the list of most-needed discs for many years. But getting the chance to see the restored film on a big screen is, I think, a pretty good reason to delay that much-anticipated release just a little bit longer.
Here is the trailer for The Abyss theatrical re-release:
Here is the film's official synopsis:
In this underwater sci-fi adventure written and directed by James Cameron, a nuclear sub mysteriously sinks and a private oil rig crew, led by foreman Bud Brigman (Ed Harris), is recruited to join a team of Navy SEALs on a search and rescue effort. The group soon finds themselves on a spectacular life-and-death odyssey 25,000 feet below the ocean's surface, where they find a mysterious force that could either change the world — or destroy it. "The Abyss" stars Ed Harris, Mary Elizabeth Mastrantonio, and Michael Biehn.
There's a new poster for the re-release as well.
The Abyss 4K will play in theaters for just one night only, on Wednesday, December 6.
Every James Cameron Movie, Ranked From Worst to Best
From Piranha II all the way to Avatar: The Way of Water, we ranked every movie from director James Cameron.