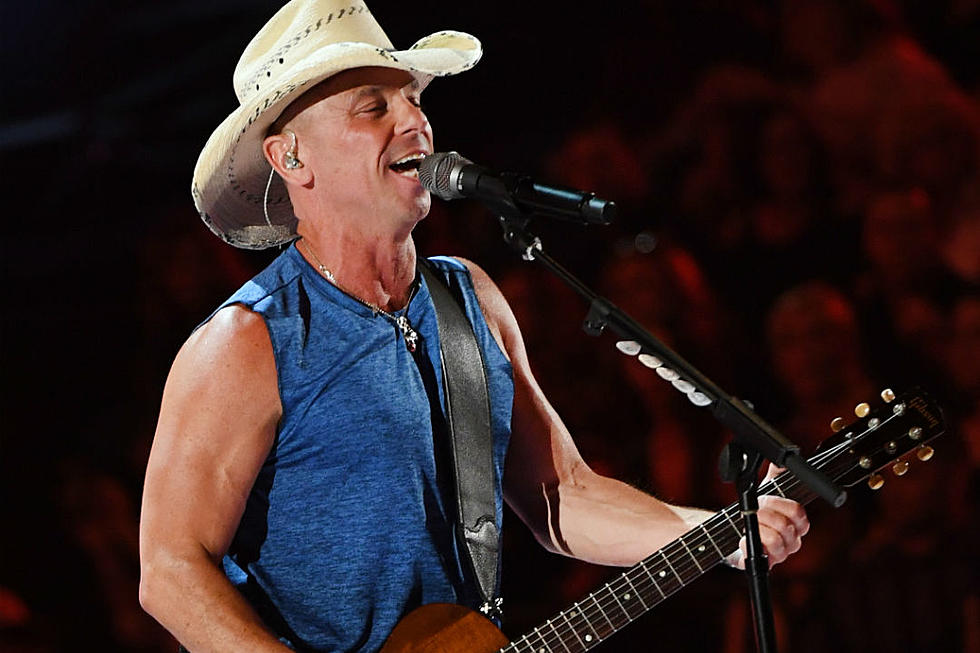 Kenny Chesney Sets Career Record With Two Simultaneous Top 10 Singles
Ethan Miller, Getty Images
Top 10 songs are nothing new for hitmaker Kenny Chesney, but his latest endeavors have led him to a new career high, as two of his singles appear simultaneously in the Top 10 on the Billboard Country Airplay chart.
"I never take anything for granted when it comes [to] radio," Chesney tells Nash Country Daily. "They are the bridge between this music and the people who live inside these songs. For all the awards and number ones, I've never had two songs in the Top 10 at the same time, and it's a pretty special rush. Having grown up listening to the radio, there's something about a song coming out of the speakers that's exciting."
Chesney's new single, "Get Along," reached No. 10 this week after only six weeks, while his duet with David Lee Murphy,  "Everything's Gonna Be Alright" checked in at No. 7. With more than 50 Top 10 songs to his credit, it was only a matter of time until he scored two at once, and the upbeat optimism in these two singles made it happen. Murphy, who hasn't enjoyed a Top 10 single since 2004's "Loco," says that a different perspective can make all the difference.
"You watch the news, it's rough," says Murhpy. "You can get caught up in that, or step back and trust life. Sometimes, a deep breath changes everything." His first album since 2004, No Zip Code was produced by Chesney and includes the chart climbing duet.
Chesney's next album will be out in late July, titled Songs for the Saints. "Get Along" is the first single off the 12-track project. His 2018 Trip Around the Sun Tour kicked off on April 21.
Kenny Chesney's Best Live Shots
How Well Do You REALLY Know Kenny Chesney?