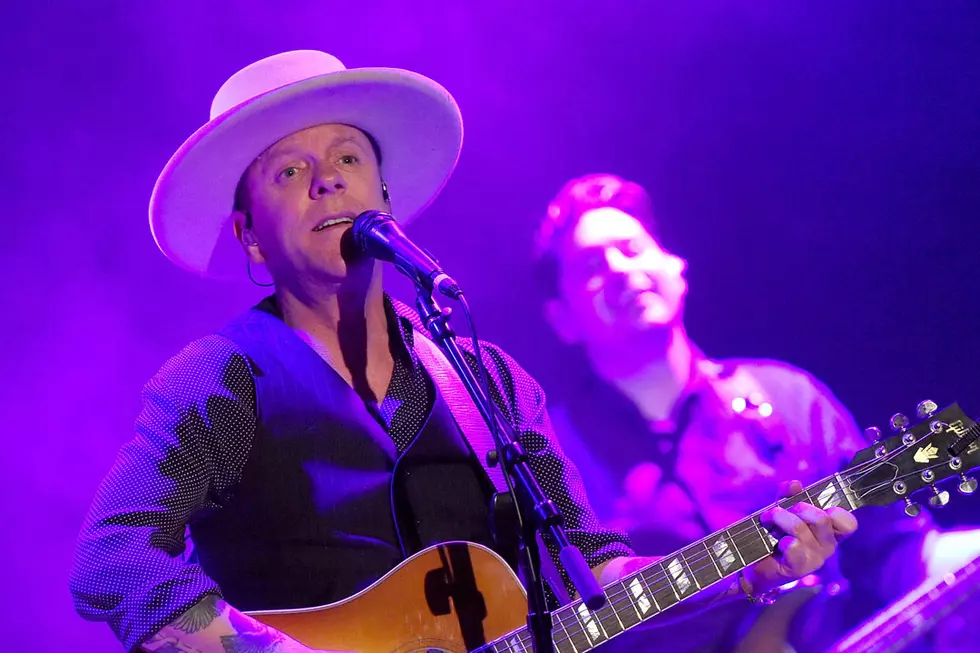 Kiefer Sutherland Postpones Remaining Tour Dates After Accident on His Tour Bus
Mike Coppola, Getty Images
Actor-turned-country-singer Kiefer Sutherland is postponing three European concerts after an accident on his tour bus left him unable to sing. The 52-year-old shares that he slipped on the bus steps, causing a rib injury that has made it difficult to breathe and impossible to sing.
"Regretfully, I will not be able to perform the last 3 shows of the tour, but have every intension of making up these shows in September / October when we return," Sutherland says in a note on Instagram, referring to two shows in Denmark and one in Sweden.
"I am so sorry for any inconvenience that I have caused to the fans who have bought tickets. I will do everything I can to make it up to you."
Fans were understanding upon hearing the news. A few even made jokes referring to characters he's played on television. "Jack Bauer needs no ribs: he's bulletproof," one said, referring to Sutherland's role on 24.
"Fast Recovery Mr. President!," another offered referring to the show the Designated Survivor.
Musically Sutherland released his debut album Down in a Hole in August 2016. The follow-up Reckless & Me was released in April. He's very passionate about his music and shows tremendous amounts of gratitude during his live show. Taste of Country caught his set at the 2018 Seven Peaks Festival in Colorado.
Per his website, Sutherland's next scheduled concert in Oct. 3 in Hamburg, Germany.
These Country Stars Have Tried Acting, Who Is Country's Best?