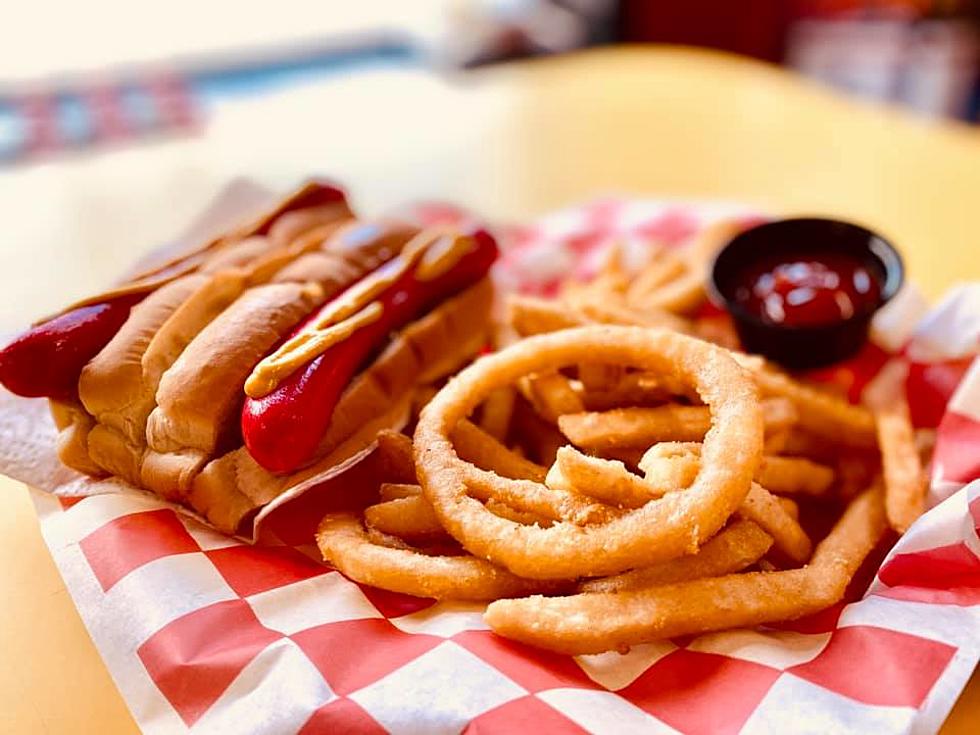 Lewiston, Maine, Hot Dog Stand Celebrating 115 Years With $1.50 Hot Dogs
Simones Hot Dog Stand via Facebook
Big hot dog fan over here! Big fan! I make it my personal business to order a Fenway Frank every time I go to Red Sox game. It enhances my experience, simple as that. And imagine the 4th of July without glizzies on the grill? That would be just plain un-American!
In New England, Boston baked beans and franks were a Saturday night staple. Or if my dad was away and dinner was up to mom, it was always beans and franks. I wasn't mad about it. Some folks just want mustard on their dogs, while others prefer the ketchup and mustard combo. I know some people believe ketchup on your hot dog is sacrilegious, but I say however you prefer your dog is how should have it. That is between you and God.
An establishment in Lewiston, Maine, knows just how important hot dogs are to their community.
Simones' Hot Dog stand in the dirty Lew (a local told me it's okay to call it that) is celebrating 150 incredible years by offering their delicious dogs for only $1.50 all week long.
With a price like that, you could buy hot dogs for your entire office and be true American hero. Or you could just sneak out on our lunch break and grab one for yourself. That's fine, too!
I think it's safe to say the people of Lewiston are fans of Simones', and will be partaking in this delicious bargain. The post announcing their 150 year celebration got over 800 likes and 100 shares. What did I tell you? Everyone loves a good hot dog!
20 Maine Restaurants That Have Been Featured on National Television Shows
Here's a list of 20 prominent Maine restaurants that have been featured on national television shows. This is a great representation of Maine's incredible food scene.
These Are 14 Must-Visit Hidden Gem Destinations in Maine