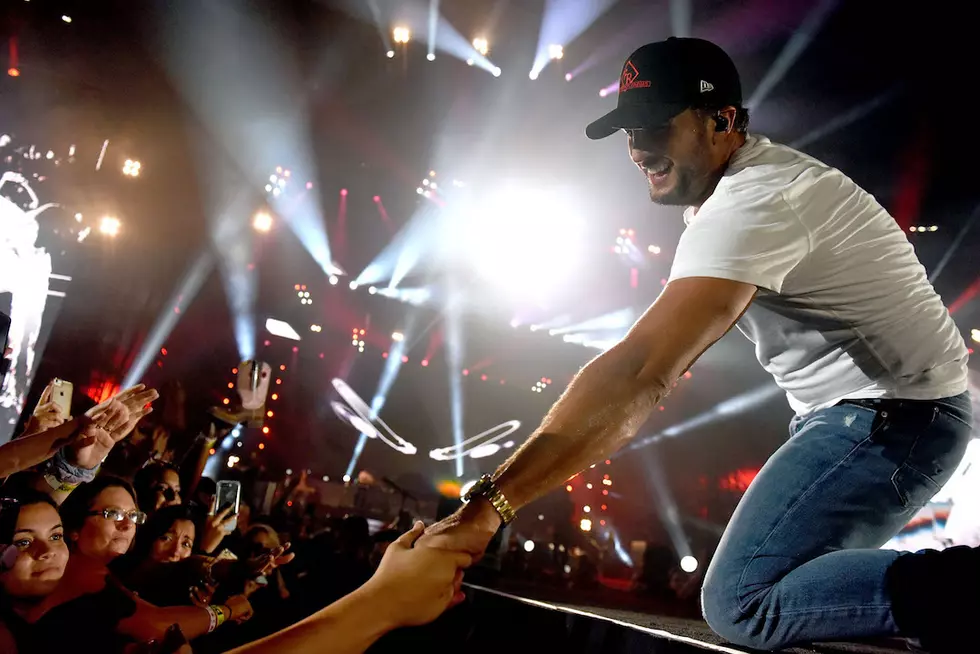 Luke Bryan: Charity Work Helps Him 'Understand How Good You Have It'
Scott Dudelson, Getty Images
Over the course of his career, country superstar Luke Bryan has used his platform to support a wide variety of causes. From the Red Cross to City of Hope, a cancer treatment and research center focused on pediatric cancer care, Bryan and his wife Caroline are committed to supporting a range of organizations. At a recent media event, Bryan told The Boot and other outlets that his philanthropic work is a constant reminder to stay humble and appreciate the life he has.
"It's a great feeling," he explains. "It never fails that [the day I'm volunteering will] be a day when I'm complaining about a sinus infection or I'm just worn down. When I'm having those moments where I'm being a prima donna, next thing I know, I have a Make-a-Wish kid [visiting], and it just makes me go, 'Hush your mouth and understand how good you have it.'"
Bryan says that having the means to enact positive change in the lives of other people is one of the most rewarding aspects of his career in the spotlight: "You can only do so much for yourself with this platform, in this world, and it's fun to be able to do these kinds of things, whether it's a Make-a-Wish kid or working with doctors at [Vanderbilt University Medical Center]," he continues. The country star says he often sees the tangible results of the work he does.
"Our foundation that Caroline and I have, we've always donated to the Cardiac Association of Vandy privately -- although, I guess it's not private anymore since I'm putting it out there," he says with a laugh. "One of the doctors there, he'll compile a video at the end of the year of kids that get heart transplants and stuff, and personally thank Caroline and I for their heart transplants. That freaks you out.
"That's ... what it's all about, in my opinion," Bryan adds. "We're overly blessed."
Luke Bryan's Singles, Ranked