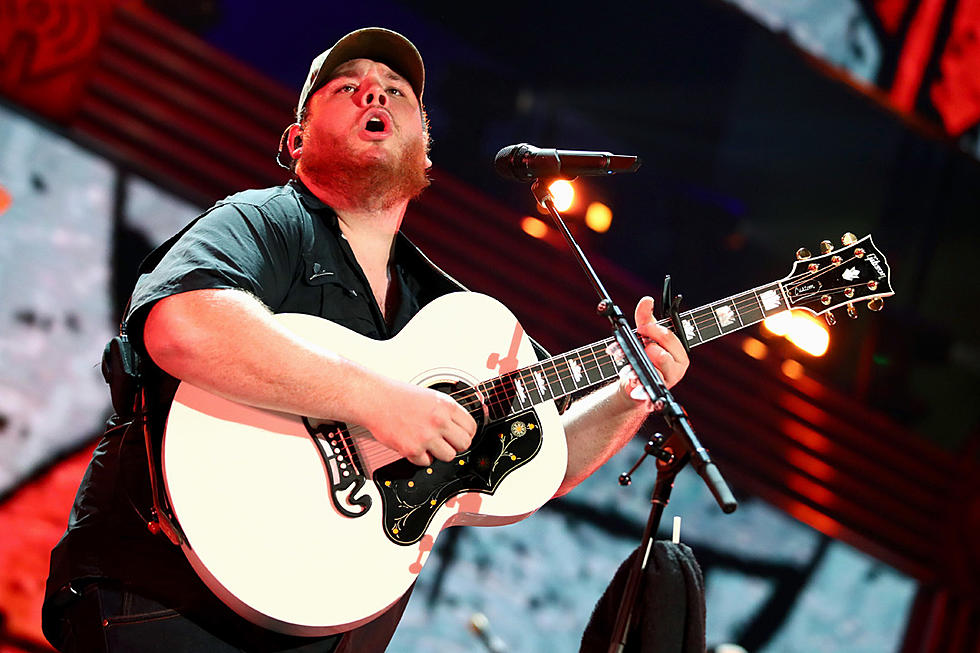 Luke Combs Is Being Cryptic and His Fans Are Loving It
Getty Images
Two words and a picture of Luke Combs have led to several dozen responses and 400 retweets ... so far. What's the "Beer Never Broke My Heart" singer up to?
The best guesses on Twitter are an album announcement or more tour dates. Given the album-cover-like nature of the photo and a link back to his official website, we'd bet on the the former. A new album would be his second full length studio album, although he also released a deluxe version of This One's For You and several EPs to satiate his fans and his own desire to get new music out there.
Could he be going partial-Beyonce and just surprising dropping a new album? Probably not, unless Combs is going to be super unconventional by releasing new music on a Thursday. That hasn't been his profile yet — if anything, the North Carolina-raised hitmaker is praised for his everyman nature.
"One week," the tweet reads, but his hat might offer new clues.
50 Egg Music is Combs' publishing venture with Jonathan Singleton and Tali Canterbury. Taste of Country recently caught up with Singleton to talk about the writing of "Beer Never Broke My Heart." The group penned it on the road, and while the songman didn't know it'd be as big of a hit as it has become so quickly, he guesses the singer did.
Combs is currently on a break from touring, but his Beer Never Broke My Heart Tour will begin in September. Each of the first five singles from This One's for You have reached No. 1.
WATCH: The Story of "Beer Never Broke My Heart"
Like Luke Combs? Then You'll Love Riley Green!
Country's Hottest Men? We See You Working Luke Combs!