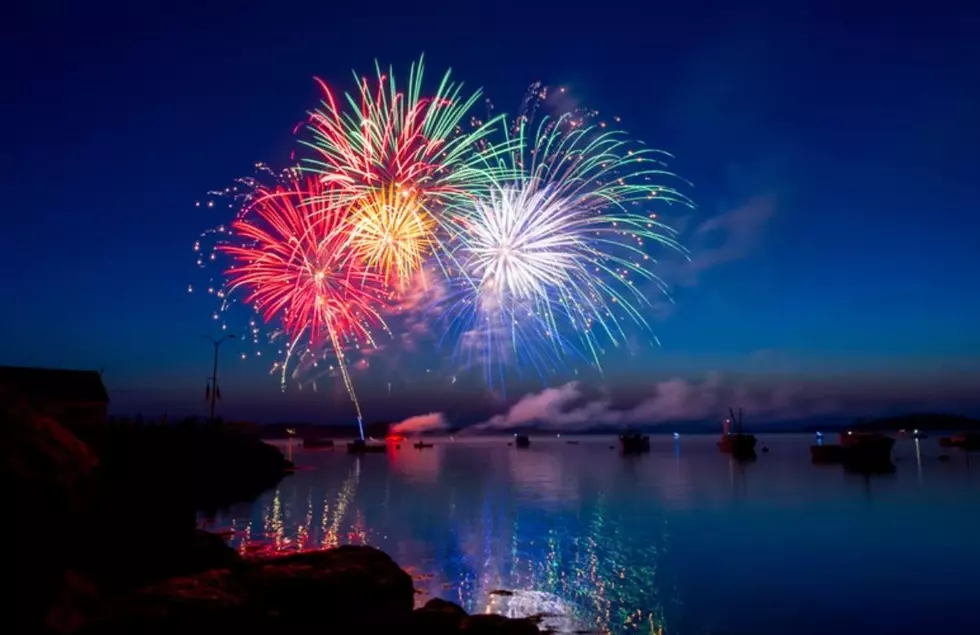 The Ultimate Guide To Maine 4th Of July Fireworks Displays
Ray Hennessy / Unsplash
It seems like every Maine community celebrates the 4th of July a little differently.  For some, the celebration has a big city feel with a carnival and nationally touring acts.  For many, though, the celebration has a more "small town" feel to it.  There may be a chicken BBQ, food trucks, local bands, and kids playing with their friends while the adults hang out and catch up.
No matter what the celebration is like, the one constant for nearly every Independence Day event is a great fireworks display.
Because we want to help you choose a fireworks display to check out, we have put together a list of some of the best in the State of Maine.
2023 Maine 4th of July Fireworks Displays
Here is a list of upcoming Independence Day fireworks displays in Central Maine and beyond. This list will be updated as more information becomes available. If you have a fireworks display you would like added, feel free to email
cooper.fox@townsquaremedia.com
Keep in mind that not all of these fireworks displays are on the 4th of July.  So, you have a good chance of getting to a few different fireworks displays.  Assuming your family is really into fireworks, that is.
Actually, this year, many fireworks displays are on Monday, July 3rd.  Honestly, this makes a lot of sense.  Almost everyone has the 4th of July off, but most people are back at work on July 5th.  This way, you have the chance to sleep in on the 4th after being out late at a fireworks display on the 3rd.  Right?
Do you know of any other displays that need to be on our list?  Let us know by sending us a message through our app.
However you are spending the holiday, please be safe and have fun!