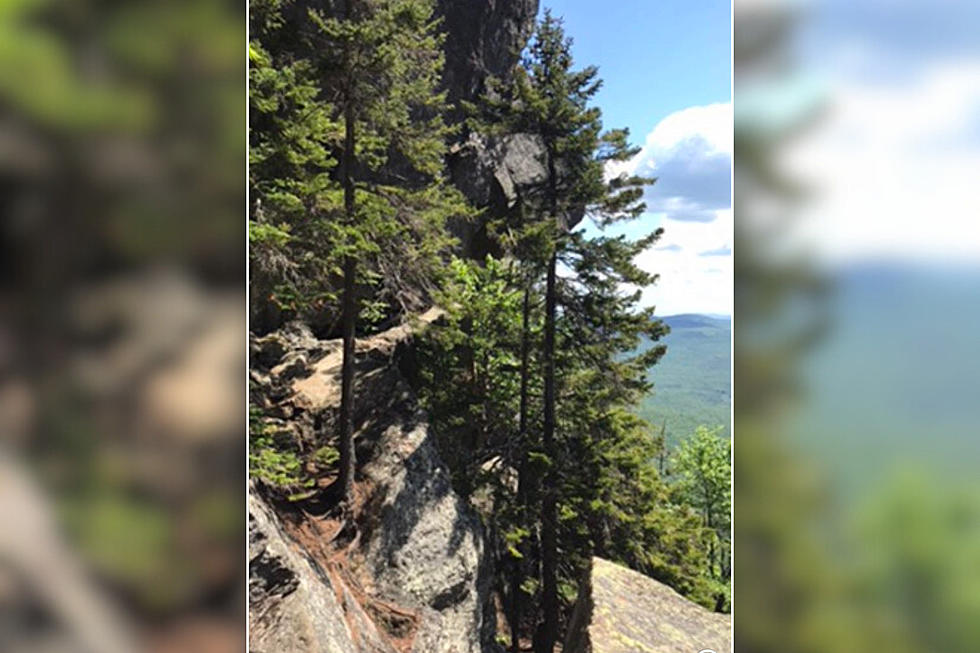 Maine Boy Falls 60 Feet, Rescued by Helicopter
Lizzy Snyder/Canva Pro
In a recent rescue reported by WGME, a 15-year-old teenager from Dixfield suffered a steep fall off 60 feet from Tumbledown Mountain in Weld.
The Maine Warden Service responded quickly to the scene, although the challenging steepness of the mountain posed difficulties in reaching the injured young man, forcing them to hike over a mile to find him.
Despite the rough terrain, rescue teams came upon the teen, and because of his injuries, it became obvious to them that carrying him out of the area would not work, the news station reported. It appeared that he had broken his leg so the helicopter was called, WGME stated.
He was airlifted to safety from the mountain's rugged terrain straight to Maine Medical Center, according to WGME. 
You can watch as he was lifted off the side of the mountain. This was posted by Bangor Daily News YouTube. 

Tumbledown Mountain has two marked trails: Brook Trail which will lead you straight up to Crater Lake and Loop Trail. Out of the two, Loop trail is the toughest trail on Tumbledown. The teen was hiking off of Loop trail when he had his fall.
Loop trail is the toughest trail to hike on this mountain with massive boulders and steep cliffs. It is 1.5 miles but takes about 6 hours to hike.
According to Maine Trail Finder, Loop is known as the most challenging and is not recommended for beginners.
Make sure if you are going to take on one of Maine's beautiful mountain hikes that you are cautious and aware of the difficulties while hiking. One misstep and you could also become injured.
224-Year-Old New Hampshire Home for Sale Has a Hidden Room
Prepare to be amazed by this astounding property on the market! Located at 90 Elm Street in Lancaster, New Hampshire, this remarkable home is available for just $425k.