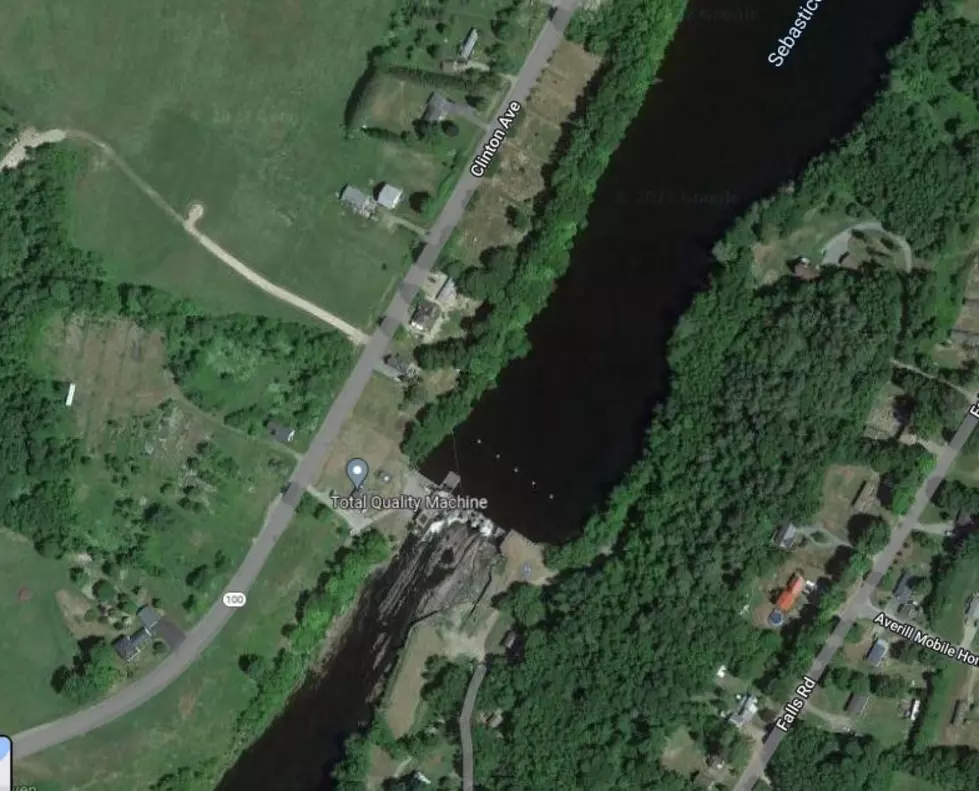 Maine Game Wardens Recovering Body From Sebasticook River
Google Maps
UPDATE 6:30 PM on May 22nd, 2022
According to the KJ, law enforcement has confirmed that the body pulled from the Sebasticook River on Sunday afternoon was that on 36 year old Justin Howard.
Howard was last seen on March 28th, 2022, when he ran into the river near Pleasant Street.
Someone had reportedly called into the Somerset County Sheriff's Office at about 2:30 PM on Sunday to report the sighting of a body.
Most recently, Howard was living in the Waterville-Winslow area, and was visiting friends on Pleasant Street in Clinton on the day he went missing.
Original story follows...
---
According to the Kennebec Journal, wardens from the Maine Warden Service have been working with several other law enforcement agencies to recover a body from the Sebasticook River in Benton.
The recovery effort, which was happening just above the dam in Benton, took place on Sunday afternoon.
The Maine Game Warden Service wardens were assisted by members of a local police department and deputies from the Kennebec County Sheriff's Department.
The identity of the deceased and the full situation are not yet known.
Despite the fact that we don't know much about the situation, our thoughts go out to those involved.
More details to come...
11 Cool Maine Towns You Need To Visit In 2022
Maine is a state that has so much to offer. So this year, visit somewhere new!
Have you downloaded our FREE radio station app?  You can use it to stream the station from basically wherever you have the internet.  You can also use it to message the DJs, to get breaking local news sent right to your phone and you can use it to participate in exclusive (app only) contests where you can win concert tickets, cash, and other great prizes.  There really is no reason that you should not have our app on your phone.  So, what are you waiting for?  Get our app right now by entering your phone number in the box below.  Once you do that, we will text you the download link so you can download it to your phone.