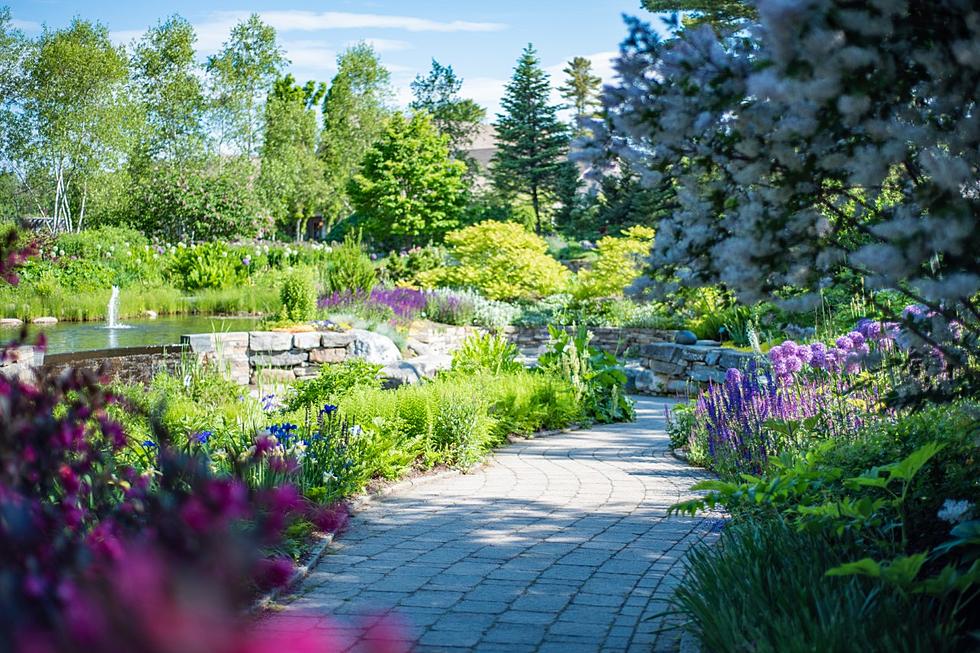 Mainers Can Get in Free to the Coastal Maine Botanical Gardens in Boothbay
Coastal Maine Botanical Gardens
Maine Days is all about Mainers at the Coastal Maine Botanical Gardens.
It's become a family tradition for so many Mainers. Normally Maine Days is held over Memorial Day Weekend, but this year, the Gardens plans to let Mainers in free Friday, Saturday, and Sunday, June 2-4. But don't just drive up and expect to walk in, you MUST have advance registration for this very popular event.
The Gardens President and CEO said in a statement,
We are looking forward to welcoming Mainers to the Gardens for this special weekend. Over the years, we found that many people already have plans over the Memorial Day holiday, so we decided to try the following weekend to see if it's better for our Maine community. We're so excited to share this resource with our neighbors and make it the best possible experience for them.
That's wicked smart. If you've never been to the Gardens, you have no idea what you are missing. Even if you've been to Gardens Aglow (a tradition for me), seeing the Gardens in full bloom in nice weather is just as much a must. There are cultivated, formal gardens and natural landscapes that highlight natural history, habitats, botany, horticulture, and ecological connections.
Maine Days at the Coastal Botanical Gardens is Friday 6/2 through Sunday 6/4
Maine Days is free and open to each resident in the state of Maine. But don't delay because tickets fill up fast. This is a rain-or-shine event, so be prepared as it is Maine. So ya never know. Register for tickets as soon as you can and then make a day of it on the Boothbay peninsula. Carpool so you don't have to try to jam as many cars into the tiny quaint town. You'll love this!
Wander 8 of the Prettiest Gardens in New Hampshire and Maine