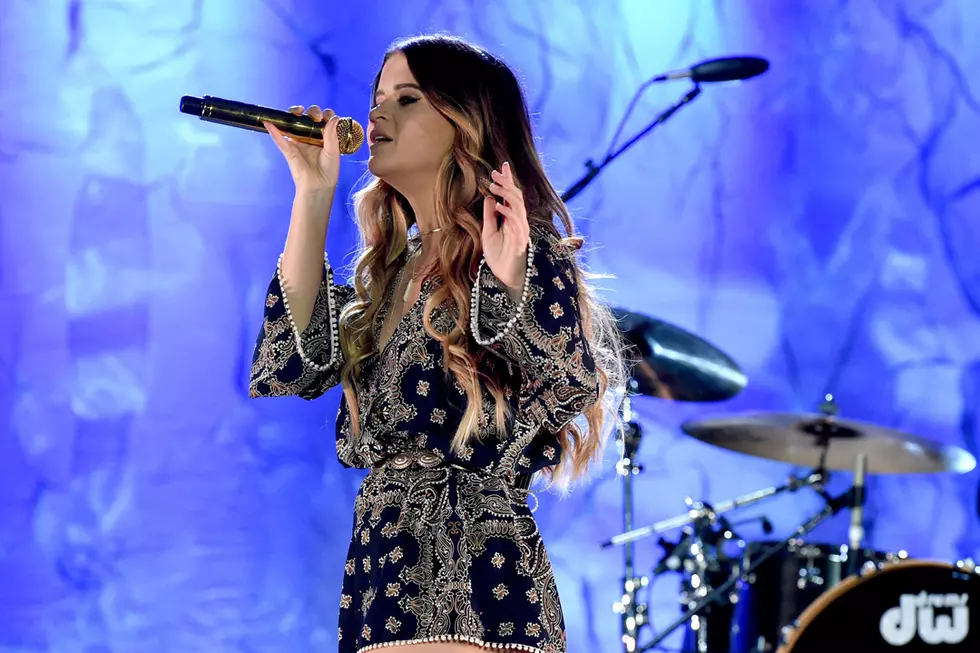 Maren Morris, 'I Could Use a Love Song' [Listen]
Rick Diamond, Getty Images
Maren Morris reins in the feel-good for her new single "I Could Use a Love Song." The piano and guitar ballad from Hero is a no frills heartbreak song.
"I Could Use a Love Song" is more immediately accessible than her previous two radio hits, and for this reason it'll likely move more quickly up the charts. The singer plays the skeptic, the woman who forgot what true love even feels like to the point where she can't say for sure if it's real.
This sad, honest emotion is the antithesis of the freedom Morris preaches during "My Church." It's the opposite of the care-free, frivolity she encapsulates in "80s Mercedes." It's also the reason why Hero is such a well-respected album. Morris is a dynamic singer and songwriter and on "I Could Use a Love Song" she's simply showing another side of her personality. There's more to come.
Did You Know?: This summer Maren Morris will join Sam Hunt on his 15 In a 30 Tour.
Listen to Maren Morris, "I Could Use a Love Song" 
See Photos of Maren Morris With Boyfriend Ryan Hurd
Maren Morris, "I Could Use a Love Song" Lyrics:
Usually a drink will do the trick / Take the edge off quick, sitting in the dark / With a shared cigarette / Seeing eye-to-eye, and heart-to-heart / But maybe I'm just getting old / Used to work but now it don't.
A long gone drive / You know the kind where you take a turn and you don't know why / But it clears your mind, a surefire cure / I need something stronger / That'll last a little longer.
Chorus:
I could use a love song / That takes me back, just like that / When it comes on / To a time when I wouldn't roll my eyes / At a guy and a girl / Who make it work in a world / That for me so far just seems to go so wrong / Yeah I could use, I could use a love song.
I wish I didn't know so much / I peeked behind the curtain / Now that magic rush / Feels like a trick that isn't working / But I haven't lost all hope yet / Yeah it's hurting but it ain't dead.
Give me a sign or a rhyme or a reason / Just something that I can believe in.