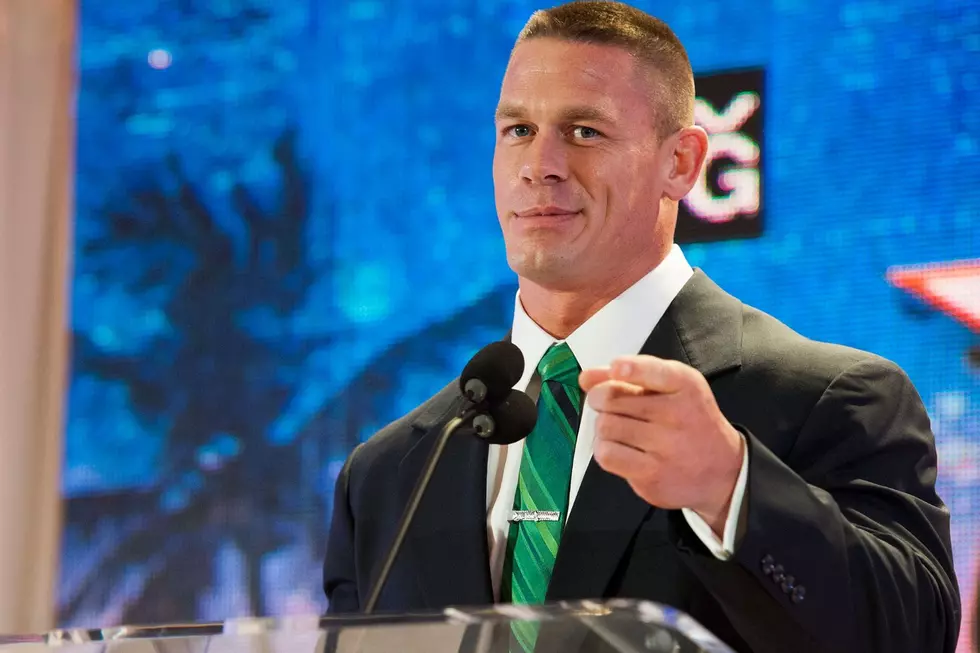 Massachusetts' Own John Cena Holds 2 World Records in the Guinness Book
Getty Images
Way to go!  John Cena has been recognized by Guinness World Records for the second time, and it has nothing to do with his wrestling.  I mean, even though I only know him because of his movies, I know wrestling is where he got his start and rose to fame. So, when I heard he made a Guinness World Record, I was thinking that it must be for something wrestling, but not this time.  This big-hearted hottie has granted the most wishes through the Make-A-Wish Foundation.  If you didn't love him already, this is everything.
Born and raised in the Newbury area along the North Shore of Boston, one of our many incredible celebrities hailing from New England let his heart sore by granting, according to Wrestling Inc, 650 wishes for Make-A-Wish America since he began working with the nonprofit in 2002.
I know you've heard of the Make-A-Wish Foundation.  It helps fulfill the wishes of children and teens who have been diagnosed with a critical illness, often cancer.  The wishes range from trips to special events, and yes, meeting their favorite celebrity.  John was a favorite celebrity more than anyone else, and was able to meet 650 children and make them smile from ear to ear.  John told People Magazine that Make-a-Wish is everything to him, and his commitment will never waiver.
By the way, John is actually in the Guinness World Records for wrestling, too, as Wrestling Inc says that he holds a record-breaking 16 WWE world championships.
New England Home to 7 of the Best Ice Cream Places in the Nation, According to Yelp
20 Rooms: Look Inside Tom's of Maine Founders' Stunning 224-Year-Old Home for Sale