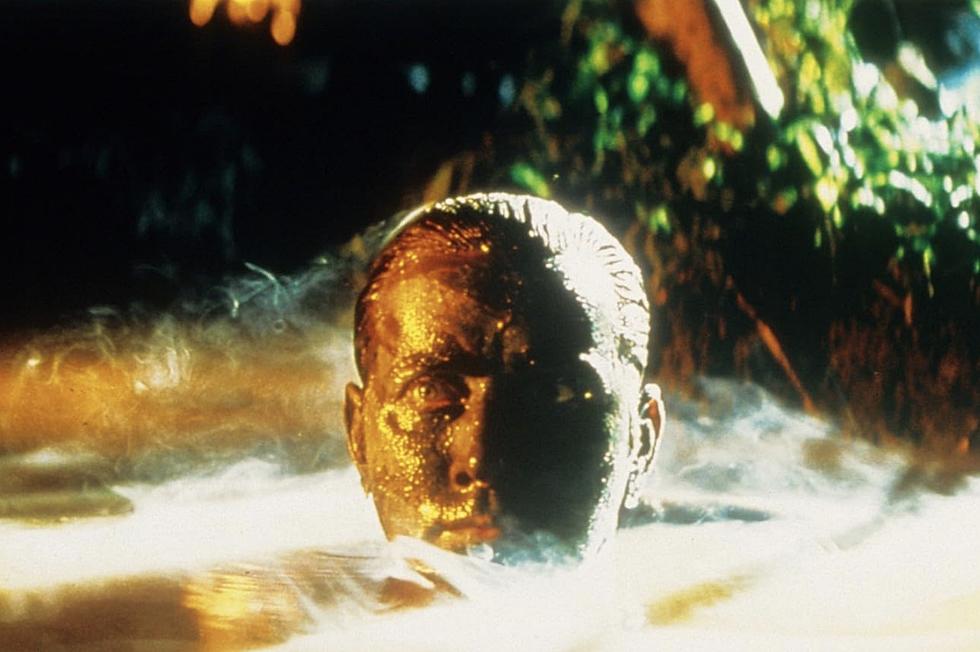 MGM Almost Made an Apocalypse Now Theme Park Ride
United Artists
Hollywood and the theme park industry have been inextricably linked ever since Walt Disney opened Disneyland in 1955. The park's early offerings included attractions synergistically inspired by Disney films, including a 20,000 Leagues Under the Sea exhibit and rides based on Dumbo, Alice in Wonderland, and Peter Pan. In the decades the followed, entire theme parks dedicated to movies opened, like Universal Studios in Hollywood and Orlando, and Disney's Hollywood Studios.
When Hollywood Studios first opened in 1989 it was known as Disney-MGM Studios, named after the iconic film and TV production company founded in 1924. These days, MGM is owned by Amazon but back in the 1980s it was still owned by billionaire Kirk Kerkorian, who first bought MGM in the late 1960s, and went on to affix "MGM" branding to a series of upscale Las Vegas hotels. When Kerkorian launched the MGM Grand in 1993, it included an amusement park of its own, MGM Grand Adventures.
The park had a brief and relatively undistinguished history; it opened in 1993 and closed less than a decade later, after the hotel repeatedly shrunk the park's already limited footprint to make room for more lucrative projects like a pool complex and set of condo towers. Despite its name, MGM Grand Adventures bore no resemblance to Disney-MGM Studios, and contained no rides inspired by films from the MGM library.
But it almost did.
As chronicled on a recent episode of Podcast: The Ride, the early development of the park included at least one ride based on a movie. Now, given MGM's storied history, there are many family-friendly titles they could have tried to turn into rides, including The Wizard of Oz, Clash of the Titans, or Forbidden Planet. But the ride that was attempted was based on, of all things, Francis Ford Coppola's 1979 Vietnam War Epic, Apocalypse Now. 
The hosts of Podcast: The Ride got their hands on a document titled "Apocalypse Now: MGM Grand Theme Park Ride Concept Storyline" dated from October 22, 1991, about two years before MGM Grand Adventures. They don't reveal all of its contents, but they do describe some truly bizarre ideas. Including this one, for the theming in the ride's queue:
Entering the queue line dock building, the guests are surrounded by various video screens. An edited version of Hearts of Darkness is playing, which also includes Mr. Coppola welcoming riders to the MGM Studio Theme Park and the Apocalypse Now ride.
The notion of showing behind-the-scenes footage while riders waited for an attraction based on a movie was not outlandish in and of itself. Many attractions at Universal Studios employed the same formula for decades — like their Twister ... Ride It Out! show, which was introduced with a magnificent IDGAF performance by Bill Paxton explaining some of the special effects used in the Twister movie.
But Apocalypse Now was no ordinary film production. Hearts of Darkness, the documentary about its creation that MGM's designers proposed be shown in the Apocalypse Now ride queue, begins with Francis Ford Coppola comparing the film's shoot to the trauma and chaos of an actual war. ("My film is not about Vietnam. It is Vietnam. It's what it was really like. It was crazy. And the way we made it was very much like the way the Americans were in Vietnam. We were in the jungle. There were too many of us. We had access to too much money, too much equipment, and little by little, we went insane.") Hearts of Darkness does not so much reveal how to make movies as it offers a very clear blueprint of how not to make movies, at least if you intend to do so on schedule and under budget.
READ MORE: Rides Based on Extremely Old Movies That Are Still In Operation
That was just the queue area; the Apocalypse Now ride itself wasn't any more sensible in design. Titled "Apocalypse Now River Tour," it would have put guests on a small boat that would have taken them on a ride through a man-made stream, in much the same way that Martin Sheen's Captain Willard journeys upriver to locate Marlon Brando's missing Colonel Kurtz in the film. In fact, the plans called for Sheen to star in the attraction — as himself and in character as Captain Willard. (Sheen was scripted to welcome guests with pre-recorded promises he would "show you how effects from that film and others are used to create movie magic," then transition to Willard, barking orders to the tourists like "You better get back here in one piece!" through their boat's radio.)
I love movies, and I completely understand the desire to want step inside one by means of a theme park attraction. When that illusion works — on things like Universal's Back to the Future: The Ride or Disney's Star Wars: Rise of the Resistance — it's a thrilling, immersive experience. But Harry Potter and Star Wars are escapist fantasies. Apocalypse Now is a disturbing cautionary tale about how soldiers are driven insane by the brutality of war. Who wants to step inside that movie? That is an experience people spend thousands of dollars trying to process through therapy, not thousands of dollars flying to Las Vegas to sample it for themselves.
So it's not entirely shocking, then, that MGM eventually pivoted away from making an Apocalypse Now ride the centerpiece of their new theme park. But according to an interview with Rick Bastrup, a partner in the ride design company that worked on MGM Grand Adventures, the attraction wasn't abandoned because it was a nightmarish idea. Instead, Bastrup explained in 2011, his company "worked with Francis Ford Coppola for awhile on this but he did not come to an arrangement with the Hotel."
In fact, when Coppola and MGM couldn't come to a deal, Grand Adventures didn't ditch the concept entirely. Instead, they removed all the Apocalypse Now branding and instead made a more a generic boat ride about moviemaking that still included a sequence where visitors get to experience the horrors of the Vietnam War. 
The final attraction was dubbed the "Backlot River Tour," even though the MGM Grand hotel did not have a working backlot, and real working backlots tend not to be navigated by river boat. In concept, Backlot River Tour was like Disneyland's Jungle Cruise — if the Jungle Cruise tried (and completely failed) to convince you that they were actually filming Dwayne Johnson and Emily Blunt's Jungle Cruise movie in the middle of your Anaheim vacation.
Signs that lined the queue for the attraction promised it would reveal "The Magic Behind the Camera!" even though, again, no actual cameras were involved because no actual movies were made at MGM Grand Adventures. Guests boarded boats that then floated through through the phony backlot, where a variety of upcoming movies with titles like "River Trader," "Swamp Creature," and the inventively named "Temple of Gloom" were supposedly in production.
The Backlot River Tour's show-stopping climax was a repurposed sequence from the proposed Apocalypse Now ride. Guests are brought via boat to the "hot set" of a film called "Jungle Storm." A reasonably impressive-looking helicopter rose from behind a rocky facade, and then an animatronic gunner would start blasting a prop machine gun mounted to the chopper's skids in the direction of the ride vehicle. The idea of a military helicopter attempting to murder guests is ... probably not a concept that would be approved at a corporate level in 2023..
But this was in 1993. You can see this unhinged moment for yourself in the YouTube video below, which documents the entire Backlot River Tour. When you know what to look for, the Apocalypse Now elements are blatantly obvious. (That part of the video begins around the 8:00 minute mark.)
The Backlot River Tour closed years before MGM Grand Adventures finally shut down for good in 2002. Until it was featured on Podcast: The Ride, I never knew about the theme park, much less its faux backlot tour and pseudo-Apocalypse Now attraction. I can only thing of one phrase to sum up my feelings about missing my chance to ride it: "The horror. The horror."
Amazing Theme Park Rides Based on Movies That Were Never Built