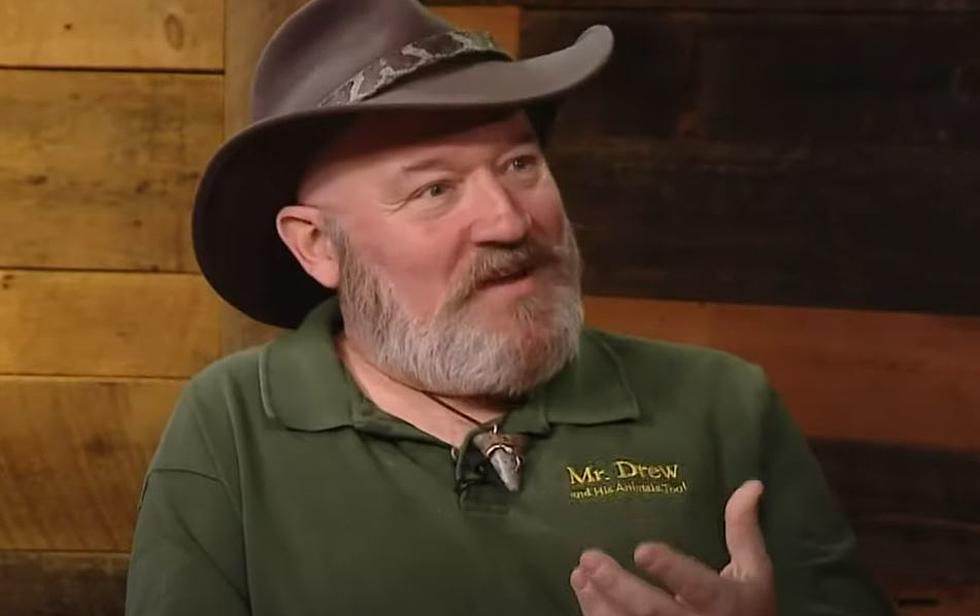 Mr. Drew & His Animals, Too Hosting Free Event In Lewiston's Kennedy Park
Youtube
If you have kids, and you have lived in Central Maine for more than a minute, there is a good chance that you are familiar with Drew Desjardins.
The man better known as Mr. Drew has been involved with the rehabilitation of animals for decades.  He is, at least for us in Maine, an well known animal educator, too.  Throughout the course of a year, he does dozens presentations at schools, festivals, and kid-friendly programs.  Recently, he has even done a few more "adult" presentations at local bars / restaurants.
If you are looking for something fun for the kids to do this afternoon (Wednesday, August 9th), you may want to make a trip to Lewiston.
According to a Lewiston Public :Library Facebook event, Mr. Drew & His Animals, Too will be doing a presentation at Lewiston's Kennedy Park tonight at 5:30.
The event is free and no registration is required.  Get more details by calling 207.513.3133 or by emailing LPLKids@lewistonmaine.gov
About Mr. Drew, the event page goes on to say:
He has written informational articles for magazines and has had a small segment on CNN on "Keeping reptiles healthy and warm in the winter." Mr. Drew has remained in the educational circuit as an Educational Technician, merit badge counselor, and a guide for Thorncrag Bird Sanctuary and Mt. Apatite Geological Park. He delights all ages with his unique style, energy, knowledge and love for learning.
Check out this video of when he appeared on News Center Maine's 207
Get more details about all the Mr. Drew does HERE
7 Great Places To Take A Selfie In Maine
Looking for a great place to take a selfie with your bestie, your family, or your special someone? We want to help! We've put together a list of great places in Maine to take a selfie!