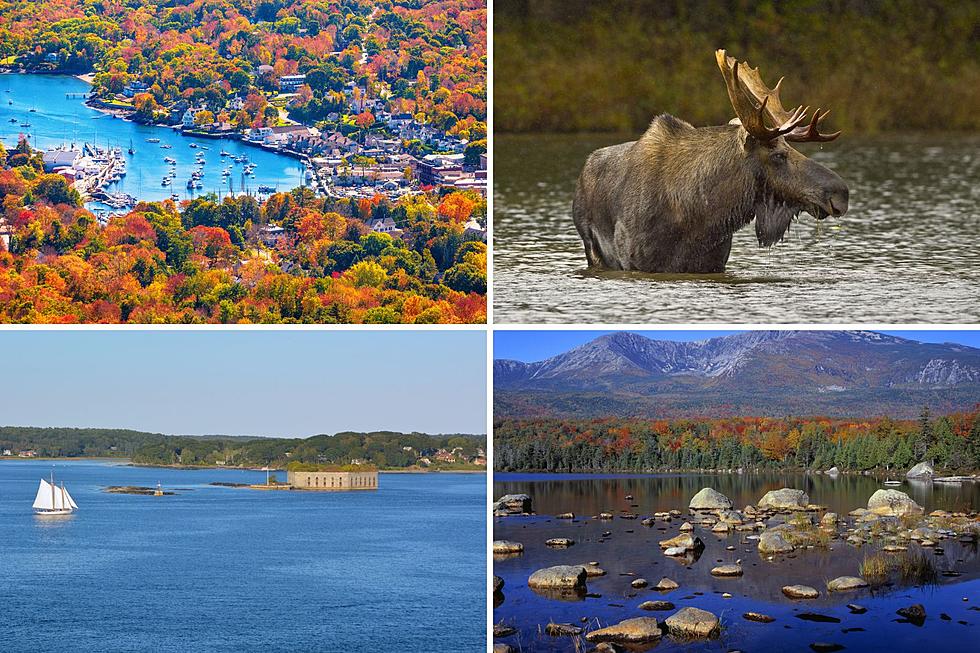 New Report Excitingly Suggests Maine is One of the Greenest States in the Nation
Getty Images
A recent report shows Mainers are breathing easy when it comes to our environmental impact.
Wallethub.com, a national affairs website, recently published its annual report on the greenest states in America.
The Pine Tree State fared well in this year's report, as it was named the 10th greenest state in the nation. All Mainers should take a bow, because this is certainly a ranking to be proud of.
Wallethub.com gave Maine a "green score" of 69.60 out of a possible 100 points. The scoring system is based on three major categories to determine a state's eco-friendliness: Environmental Quality, Eco-Friendly Behaviors, and Climate-Change Contributions. These categories were broken down into 25 subcategories to make it as detailed as possible. You can read more about the methodology here.
Maine's category rankings were very solid, especially for environmental quality, 4th overall, and eco-friendly behaviors, 8th overall. The state was a little lower in climate-change contributions, with a ranking of 24th. But it was still good enough to keep Maine in the Top 10.
It probably comes to no surprise to see Maine ranked so highly in this report. The state and its citizens have always recognized the importance of our climate and natural resources. We are also proud of our quality of life, which includes our amazing-tasting water and clean air. It's just a few of the many reasons why it's such a great place to live.
Maine was joined by many of its New England cousins on the top end of Wallethub's report. Three states ranked higher than Maine. Those included Massachusetts at 7th, Connecticut at 6th, and Vermont, which came in as the number one most green state. Well, they don't call it the Green Mountain State for nothin'.
As for New Hampshire and Rhode Island, they fell right behind Maine at 12th and 16th respectively. Overall, it was a wonderful report for the region.
Congratulations to West Virginia at being the least green state. Nice to see my former home is still doing nothing to protect its beauty.
You can check out the entire list here.
The 10 Safest Places in Maine to Live Right Now
Breaking down stats relating to violent and property crime, here are the 10 places in Maine that are the safest to call home right now
according to SafeWise.com
.
30 Musical Acts That Have Played The Ballpark in Old Orchard Beach, Maine
The Ballpark in Old Orchard Beach may be most known for minor-league baseball. However, the rock history is extensive. Here is just a small sample of the musical acts that have performed at the legendary stadium.