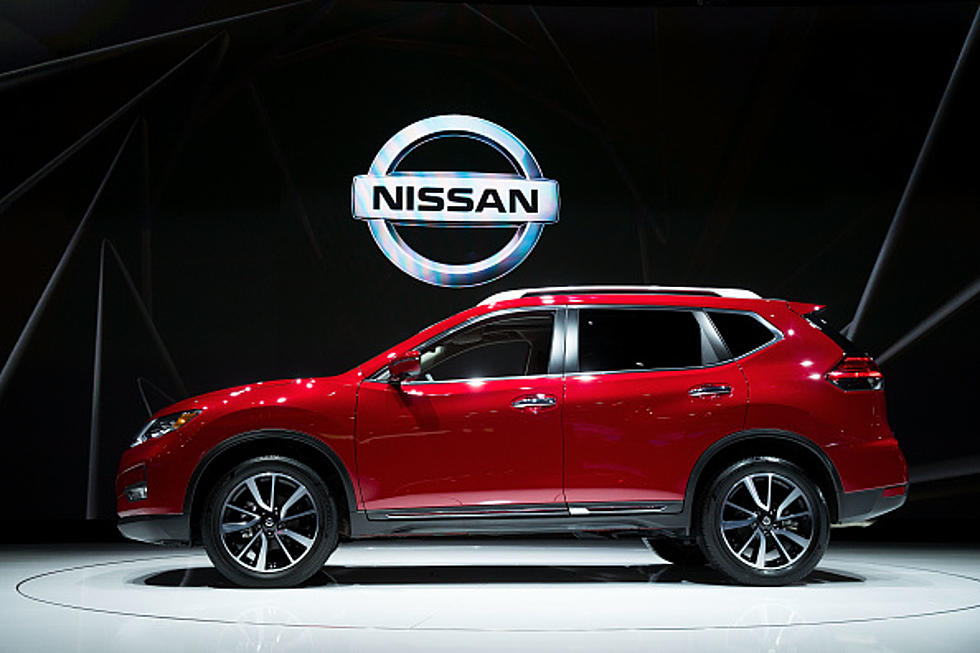 Nissan Recalls Close To 800,000 Rogue SUVs With Fire Concerns
Getty Images
If you own a Nissan Rogue, take note that The U.S. National Highway Traffic Safety Administration, along with Nissan are issuing a recall for over 790,000 of the SUVs.
According to a report by WMTW, Nissans top selling vehicle, the Nissan Rogue, specifically  models between 2014-2016 are suffering from  water and salt that is entering wiring connectors in the driver's foot well that is causing corrosion.
Some of the symptoms that owners are reporting are a smell of burning odor, or smoke. If you experience these symptoms you are urged to park outside in case of a fire caused by the corrosion.
The car manufacturer says they expect to have a "fix" by spring 2022. As an owner you can expect to receive a notice via mail this coming March with details on getting the fixed by a local Nissan Dealer.
Alex Trebek's Studio City Mansion
From 1991 until the time of his death in 2020, Jeopardy host Alex Trebek lived in this gorgeous Studio City, California home. Located at 3405 Fryman Road, the nearly 10,000 square foot, Mediterranean style home, was built in 1923. The property is now for sale for just under $7,000,000. Get more details now from
Realtor.com
The Best Central Maine Discount Stores
Discount stores can really help stretch a budget. Will so many great stores around the area, here is a list of some of the best discount stores we have found in Central Maine.
Do you have our free radio station app yet? If not, it's the perfect way to request a song, talk to the DJs, enter exclusive contests and to stay up to date with everything that's happening in and around Central Maine and the world. When you download it, make sure you turn on the push notifications so that we can send you exclusive content and local breaking news that you need to know about first. Just enter your mobile number below and we'll send a download link right to your mobile device. After that, you can download for free and immediately begin accessing all kinds of exclusive content tailored just for you. Give it a try and stay connected with us!