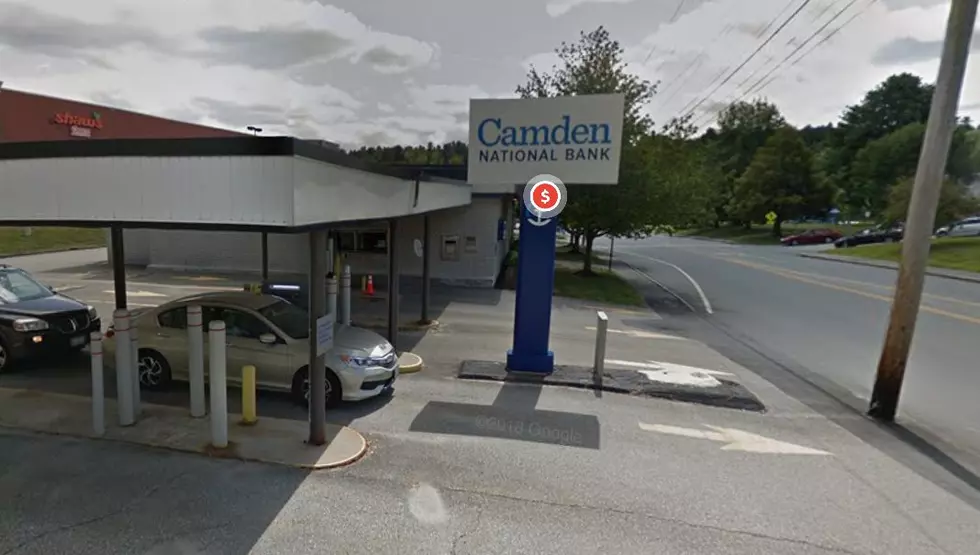 Police Respond to Reported Armed Robbery at Camden National Bank in Augusta
Camden National, Armory Street, Augusta
According to an article in the Kennebec Journal, multiple law enforcement agencies responded to apparent reports of an armed robbery at the Camden National Bank on Armory Street in Augusta, Maine on Saturday morning.
The article goes on to explain that a man entered the bank at around 11:30 Saturday morning and brandished a handgun at bank employees.
Sgt. Todd Nyberg of the Augusta Police Department has confirmed to reporters that there was in fact an 'incident' at the bank however, at least at this time, is unable to comment on if any money was taken and, if there was, how much was taken.
At this time no suspects have been identified or arrested according to police. The Kennebec Journal included a witness description of the male that allegedly robbed the bank saying in part;
The male subject was "last seen leaving on foot and wearing a black mask and brown coat. An additional report described him as 5 feet 10 inches tall, "skinny" and wearing black pants with a stripe running down them."
Sgt.Nyberg told the Kennebec Journal that nobody was hurt as a result of the incident, and that the Kennebec County Sheriff's Office assisted in the response.
Maine Wilderness Escape (135 Hartview Circle, Orland, Maine)
This wilderness retreat is one of the most unique homes currently for sale in Maine. Located in Orland, the 6,600 square foot home sits on just under 120 acres of land. The home itself, which can comfortably sleep 20, is more like a luxury Maine camp. Take a look and get more details about the property HERE