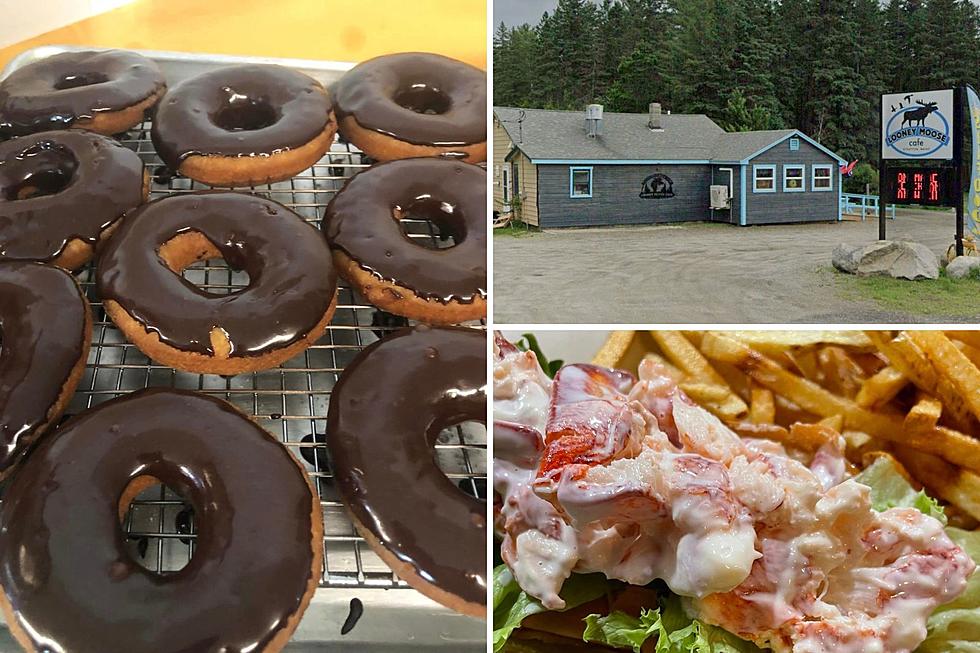 Popular Western Maine Joint Named the State's Best Mom & Pop Restaurant
Looney Moose Cafe via Facebook, Goggle Maps
A incredibly popular Western Maine breakfast and lunch spot has recently enjoyed national attention.
The popular foodie site Lovefood decided to look at some of the best mom & pop restaurants in the country. The website decided to list the best one from every state. Maine's representative is The Looney Moose Cafe in Stratton.
The cafe's current owners have only been running it for four years, but have already gained a fine reputation and following. The location is ideal, especially for those who enjoy the outdoors. It's in prime boating, skiing, sledding, hiking, and biking country. Plus, it's only about a 15-minute drive to Sugarloaf Ski Resort.
The owners, who are longtime restaurant workers (they even met while working in one), bring a plethora of homemade and unique recipes to the establishment. This includes their already-famous, freshly-made donuts. It's typical to see the Looney Moose posting images of these beauties, and all the large orders that are going out the door.
There's a lot more to this place than donuts, though. The menu is loaded with delicious classics and some creative dishes. Plus, they are known for quite the healthy portion sizes. That's something any Mainer can appreciate.
Don't just take my word for it. Here is an excerpt from Lovefood on why they selected The Looney Moose Diner as Maine's best 'mom and pop' establishment.
There are few frills at this down-to-earth New England café, but it comes through with a solid menu of comforting American classics. Queen of the menu is the homemade donut – get yours generously glazed with chocolate or dusted with sugar – while other big-hitters include the lobster grilled cheese (this is Maine, after all).
I feel like a lobster grilled cheese is a cheat code. I can't even imagine how popular that is.
Congratulations to the good folks at The Looney Moose Cafe. It's always wonderful to see a small Maine business find early success. Let's hope that only continues to grow.
I know where I'm dining the next time I head west.
31 Bucket List Restaurants in Maine
Here are 31 Maine restaurants that folks told us are bucket list worthy. They are very diverse can be found across the state.
10 Things You Aren't Allowed to Throw Away in Maine
From batteries to big screen TVs, here are 10 household things that you aren't allowed to throw away in the trash