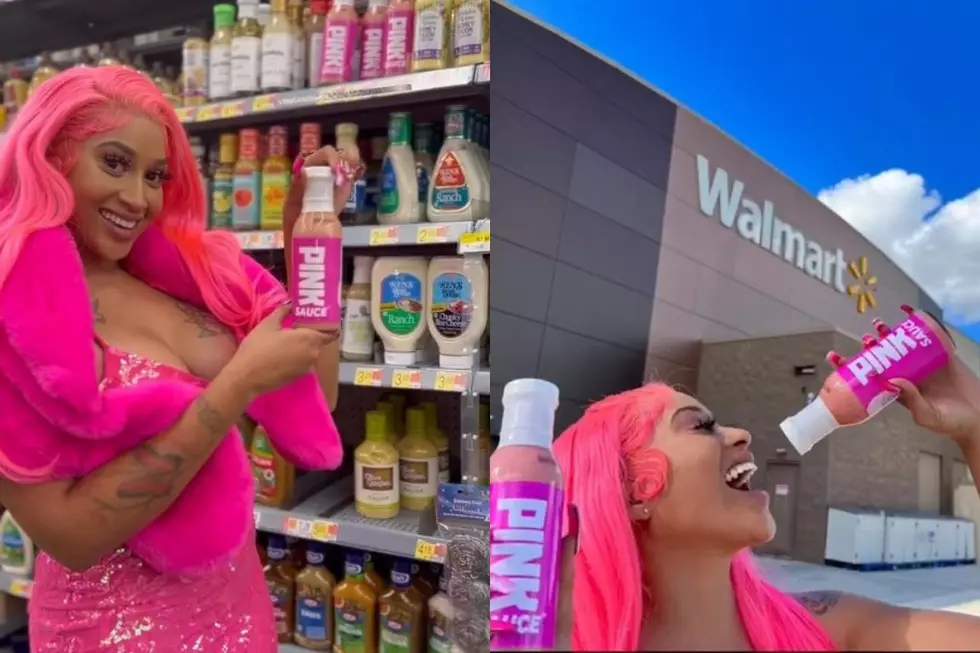 Remember That Weird Viral Pink Sauce? You Can Now Buy It at Walmart, Apparently
@chef.pii via Instagram
TikTok's viral pink sauce might soon be coming to a store near you!
The controversial condiment will be stocked at various Walmart locations nationwide for a limited time this year.
Beginning mid-January until July 2023, the pink sauce made famous on social media in 2022 will be sold in select Walmart locations such as Anaheim, Calif.
According to Dexerto, Pink Sauce will be distributed to 4,300 Walmart locations across the U.S. over the next few months in partnership with Dave's Gourmet.
While Pink Sauce's current in-store retail price is not available on Walmart's website, the product currently sells for $9.99 per bottle on the Dave's Gourmet official website, where it is described as a "sweet and tangy sauce made vibrant with dragon fruit and spices."
In 2022, pink sauce creator Chef Pii, real name Veronica Shaw, went viral on social media with her unique, rose-hued concoction.
The condiment sold out in days.
"I wanted a unique sauce. I wanted something that tasted like nothing else, but also to have a natural bright color, and I was able to accomplish that. And, you know, I believe that's why the world became so curious about the product," Shaw told the LA Times.
Despite its impending nationwide takeover, Pink Sauce was met with controversy last year after many online raised safety concerns regarding the product's packaging, as well as its ingredients.
The product reportedly initially listed milk as an ingredient, without any instructions to refrigerate the sauce. The product's initial run also allegedly did not include expiration dates on the bottles, and questions were raised about whether or not the sauce was FDA-approved.
According to the LA Times, the product has since been reformulated and its packaging updated. Pink Sauce, which now contains coconut cream instead of milk, has a shelf life of up to 18 months.
The company also claims Pink Sauce is now "manufactured under FDA guidelines in [a Safe Quality Food]-certified facility and is shelf-stable."
Mind-Boggling 2022 Moments That Felt Like Pranks
We pulled together a list of 11 inexplicable news stories that have already gone viral this year. They might seem like jokes, but we regret to inform you that they were all very much real. Check them out below.