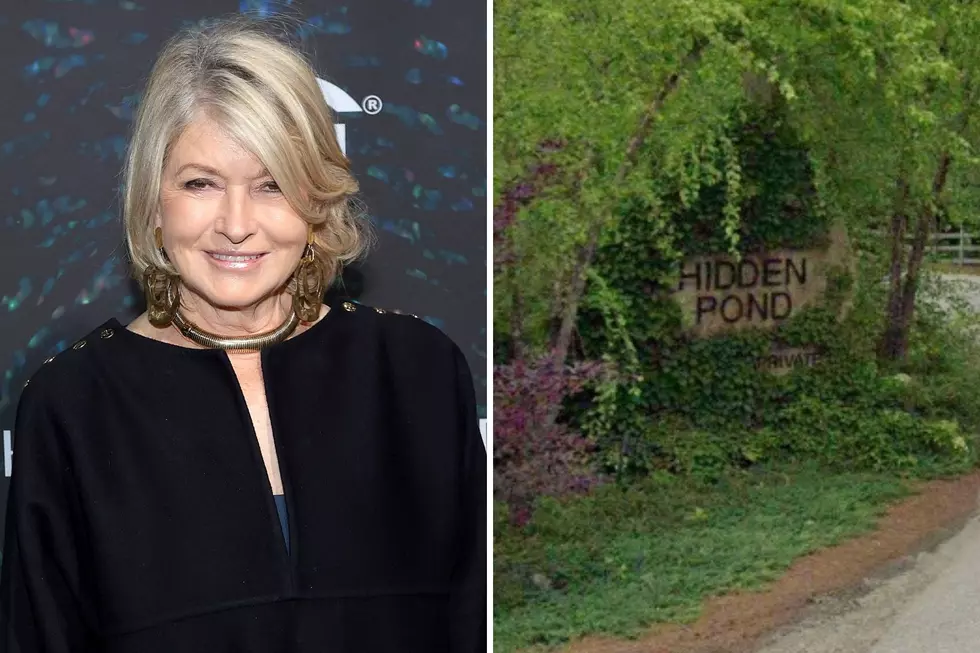 Remember When Martha Stewart Filmed a Show in Kennebunkport, Maine?
Getty Images / Google Maps
Do you remember? Did you watch? Did you even realize it happened?
Let's start at the beginning.
Food Network Changes
When the pandemic first hit hard in 2020, a lot of shows and networks had to adapt and come up with ways to stay on the air, cut the checks and pay the bills. The Food Network was no different and did a major pivot with a lot of their more popular shows, including Chopped.
Normally shot indoors in a studio that is essentially one massive kitchen with everything from ovens and ranges to a pantry and ice cream machines, Chopped began running special adaptations that took place outdoors to play nice with social distancing rules, etc.
But like other businesses found that some of their pandemic adaptations actually became great new ways to execute in everyday normal life, Food Network realized the same thing, and kept up with the occasional outdoor Chopped specials.
Enter Martha Stewart and the great state of Maine.
Chopped: Martha Rules
According to Boston.com, Chopped: Martha Rules debuted on Food Network about a year and a half ago in April 2021. Running only five episodes, the special was shot at a 60-acre private luxury resort in Kennebunkport, Maine called Hidden Pond.
The best way to describe Hidden Pond, appearance-wise? If you've seen the Hulu Original Series Nine Perfect Strangers, it's a lot like the resort featured on that series (minus all the microdosing. Spoiler alert to that series, by the way.
Martha Stewart's Maine Estate on Mount Desert Island
Part of the reason Chopped: Martha Rules was shot in Kennebunkport had to be the ties that Martha has to Maine. Martha's own website highlights that she actually owns an estate called Skylands, located in Seal Harbor on Mount Desert Island. According to her Flower Magazine, she and her family live there every August and have all truly fallen in love with Coastal Maine.
The entrance road to Skylands is off Maine Route 3 on Mount Desert Island across from Upper Dunbar Road.
Chopped: Martha Rules is currently available to stream on Discovery+ and, since it's filmed in Coastal Maine, highlights a lot of the Coastal Maine cuisine we've all come to know and love.
The Six Places From Maine Featured On 'Man v. Food'
Two different episodes with two different hosts filmed nearly a decade apart. Here are the 6 places in Maine that have been visited by the Cooking Channel show 'Man v. Food'
24 Small Restaurants in Maine Worth the Drive