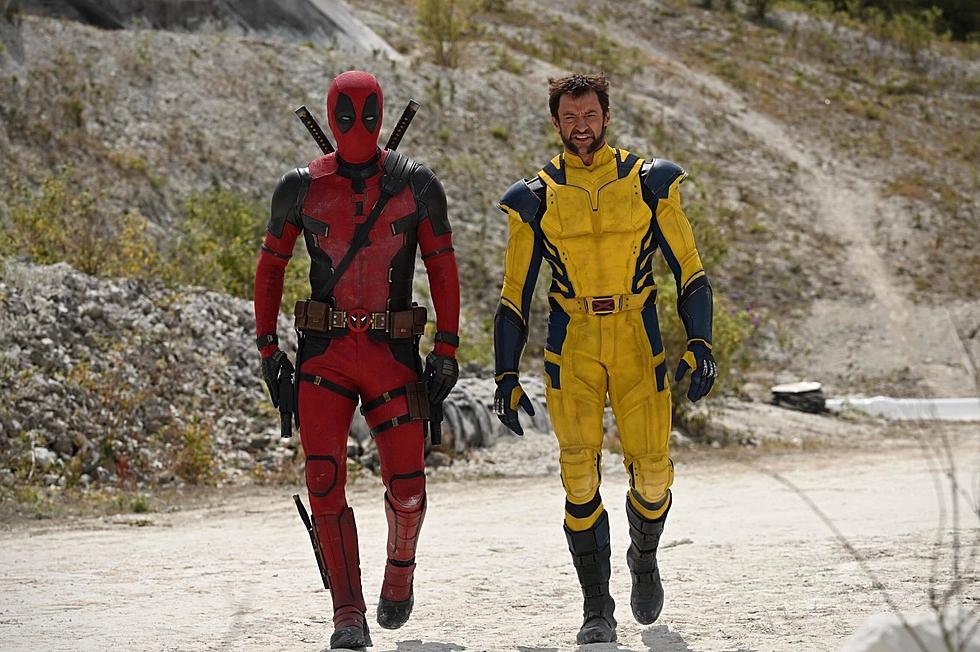 Report: 'Deadpool 3' Will Be Delayed Due to Actors Strike
Marvel
While the writers strike has been resolved, the actors strike is still ongoing — and in fact, the latest round of talks between SAG/AFTRA and the studios broke down with the two sides still very far apart. Which means that all of the projects that are planned for 2024 that were in the middle of filming when the strike began and are currently on hold will continue to be on hold for at least a little while longer. And the clock keeps ticking towards next year.
So you can expect to start seeing films getting delayed, because even if the strike is finally resolved soon (and it may not be!) there simply won't be enough time to shoot things, and then do all of the post-production work needed to get done in time to hit blockbusters' original release dates. That's apparently what's happening over at Marvel with Deadpool 3, the highly anticipated sequel starring Ryan Reynolds and Hugh Jackman.
According to Deadline, the movie was "half-finished" when the actors strike began, and at this point a quick resolution to the strike now would not leave the production enough time to complete the film and have it ready for its original release date, which was May 3, 2024.
"There's just too much to do in regards to re-assembling crew, etc," they write. "Note, this is just the beginning for 2024 titles; other studios have yet to play the game of three-card monte with their most notable films that are in positions similar to Deadpool 3."
READ MORE: Every Marvel Cinematic Universe Movie, Ranked From Worst to Best
They did not reveal Deadpool 3's new release date.
I do not know how far along the various other blockbusters from early summer 2024 were when they had to stop shooting. But surely Deadpool 3 is not the only movie that was expected in May of next year that is in this position. Other films planned for release in May of 2024 include Garfield, Furiosa, and Kingdom of the Planet of the Apes. The following month we're supposed to get the John Wick spinoff Ballerina, Inside Out 2, and the second part of Mission: Impossible — Dead Reckoning.
At the very least, Marvel's next movie, The Marvels, is still scheduled to open in theaters on November 10.
Every Marvel Disney+ Show, Ranked From Worst to Best
A few years into Marvel Studios' dive into television, here are all their shows so far.