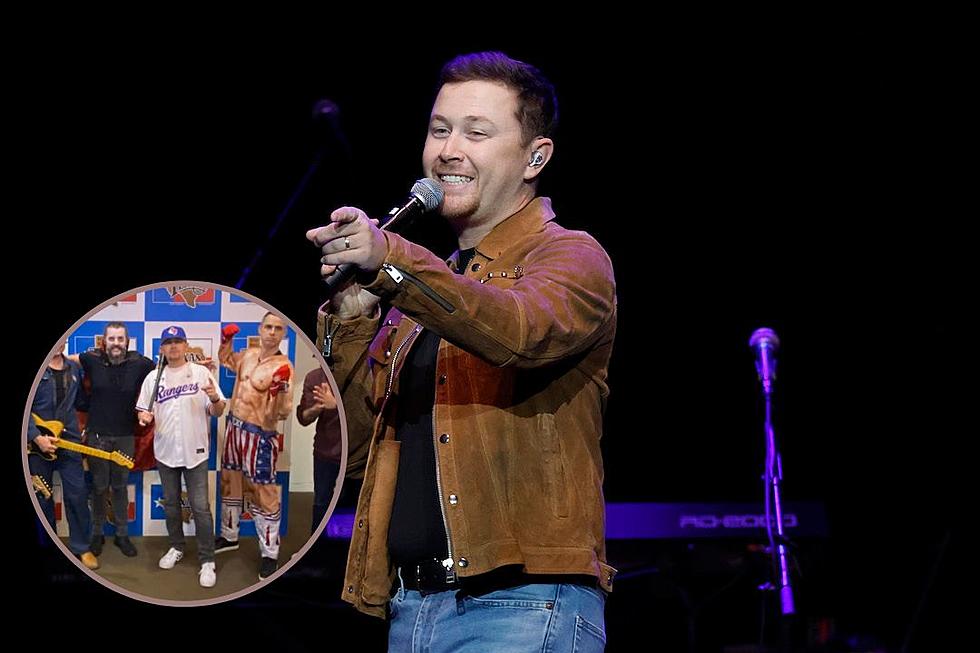 Scotty McCreery's Halloween Costume Is a Little Bit Shocking [Picture]
Jason Kempin, Getty Images/Facebook
Scotty McCreery's sport of choice is baseball, so it's no big surprise that he opted to dress up as a baseball player during a Halloween-weekend show he played on Saturday (Oct. 28).
What is a little bit shocking, though, is the team he chose to represent.
The country star dressed up as a Texas Rangers player — which might come as a surprise to longtime fans, who know that McCreery's favorite Major League Baseball team is the Boston Red Sox.
The singer's dad grew up in the Boston area, and McCreery's been a diehard Red Sox fan from a young age, as well as supporting other New England-area teams like the New England Patriots.
A native of Garner, N.C., McCreery also typically roots for the NC State Wolfpack and is a fan of the NC State Wolfpack teams. While he appreciates teams from all areas, it's a bit of a surprise that McCreery didn't choose a Red Sox jersey for his Halloween costume.
But context is everything: In a Facebook post showing off his costume, McCreery explains that he and his band decided to dress up for a show at the legendary Fort Worth-area honky-tonk Billy Bob's Texas. That venue, of course, is in the Rangers' home state, so it makes more sense that he'd want to celebrate the Rangers as a way to tip his hat to their fans.
McCreery has also previously sung the National Anthem at a Rangers game.
He wasn't the only one in costume for his Billy Bob's performance: Among his bandmates, there was a ghostbuster, a vampire, a wrestler and more Halloween costumes.
Top 10 Scotty McCreery Songs
Gallery Credit: Billy Dukes