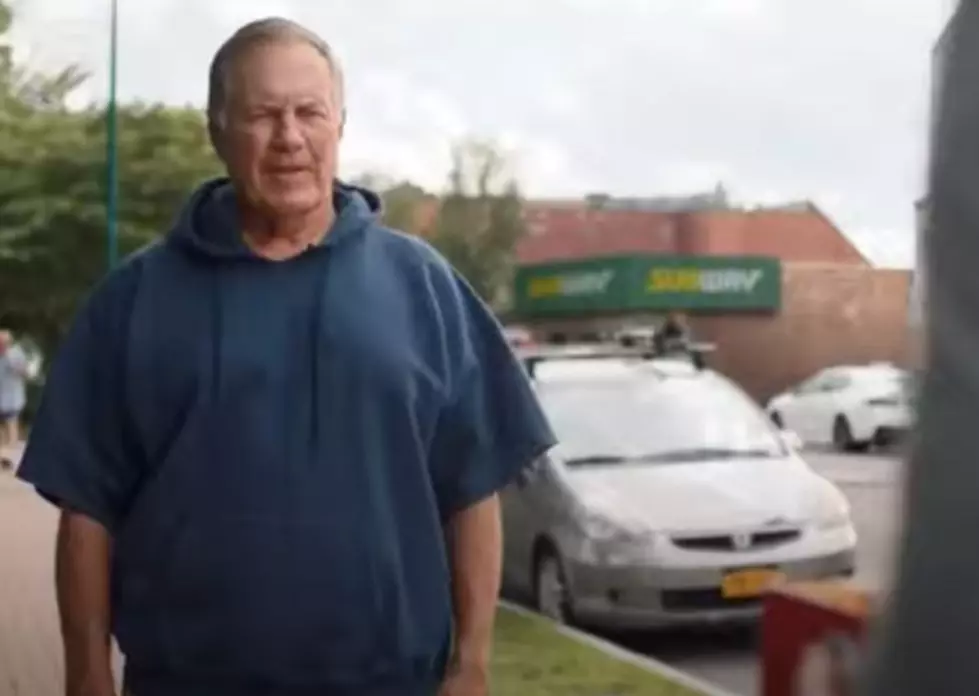 See Bill Belichick In A New Commercial For Subway
Youtube
2020 really has been a year where we've seen a multitude (yes, I had to rely on spellcheck to spell that correctly) of things we never thought we'd ever see.  A pandemic, murder hornets, a toilet paper shortage.
This commercial is just the latest on that stack.
Yep, New England Patriots coach Bill Belichick is in a new TV commercial for sub shop chain Subway!
In the commercial, which hit Youtube on Tuesday, Coach chastises a guy for buying lunch from a chicken place instead of getting a foot long from Subway.  He then makes a few slight modifications to the man's clothing.  All of this done in typical Belichick style.  In other words, he did it in as few words as possible.
According to Wikipedia, Belichick has spent time on the coaching staffs for several NFL teams including the Giants, the Browns, and the Jets.  However, he is best known for his two decades as the head coach of the New England Patriots.
Check out the other great commercials from some Patriots players:
---
Have you downloaded our FREE app?  You can use it to message the DJs, get breaking local news sent right to your phone, and to participate in exclusive contests.  Just enter your phone number in the box below and we'll text you the link.
Enter your number to get our free mobile app
5 Icons Not Known For Their Boston Years