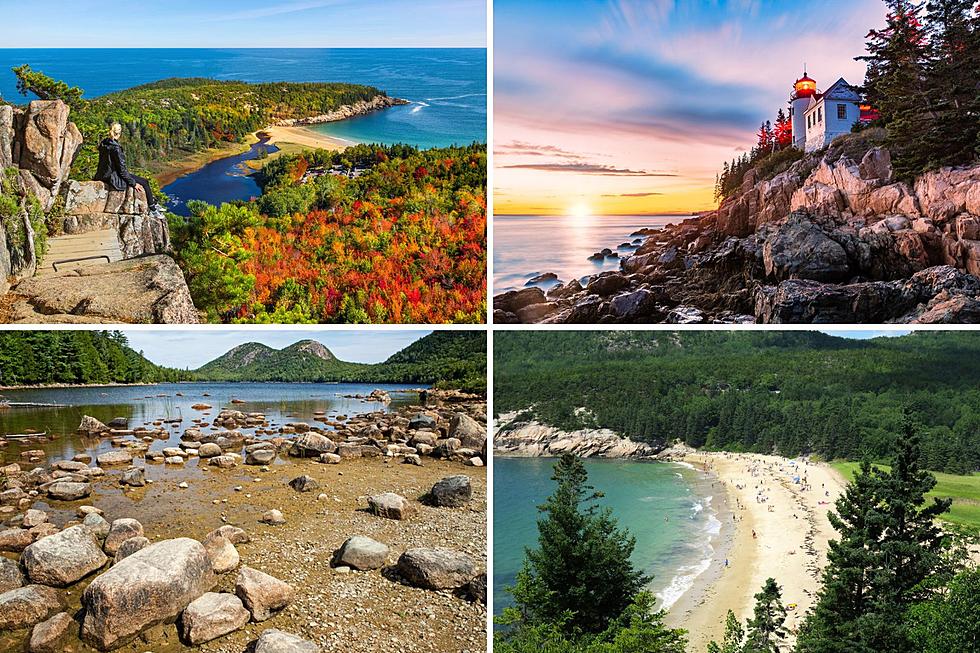 Site Claims Maine's National Park is One of the Most Underrated in the Country
Getty Images
Is Maine's magnificent national park actually underrated? Well, that's what one publication believes.
The popular travel site Get Your Guide recently published a list of 10 most underrated national parks. On that list is Maine's own Acadia National Park. The Downeast oasis came in with a ranking of 3rd on the site's list.
It's difficult to imagine Acadia as actually being underrated, especially with the way we Mainers love to inflate, well, everything from Maine. However, Acadia deserves all the accolades it receives. It's a beautifully wonderous spot, with loads of outdoor activities and wonder.
Acadia has a little bit of everything. Top-class trails, immaculate beaches, gorgeous bodies of water, and a mountain summit that features the best view of the sunrise in the nation.
While Mainers and many others already know the true amazement of Acadia, apparently a good portion of this world is still unaware. Thankfully, there are sites like Get Your Guide that make lists to boast about it.
Here is a little of what the site had to say about Maine's only national park.
Acadia National Park is a true gem...Shaped a bit like two oyster shells joined at the hinge, a large inlet runs up its belly, with two pink granite mountain ranges sloping downwards to meet the cold, navy blue waters of the northern Atlantic, where lobster boats putter from buoy to buoy. Much of the land was formerly owned by the Rockefeller family, who built extensive carriage trails that are perfect for mountain biking and hiking trails that range from toddler-friendly to vertiginous.
If you are throwing around the word 'vertiginous', then you know we are getting serious. But it's all true.
Acadia probably takes a bit of a hit nationally due to its location. If the park was 20 minutes outside of Portland, it would probably be one of the most popular parks in the nation. However, who wants that? The park is busy enough as it is. And being known as underrated is a wonderful compliment in itself.
Good for Acadia getting more national press, whether we agree with the underrated tag or not. Let's just hope it gets more people to come to Maine to visit Acadia, but not Baxter. Please leave Baxter to the locals.
24 of the Best Maine Family-Owned Businesses
31 Bucket List Restaurants in Maine
Here are 31 Maine restaurants that folks told us are bucket list worthy. They are very diverse can be found across the state.