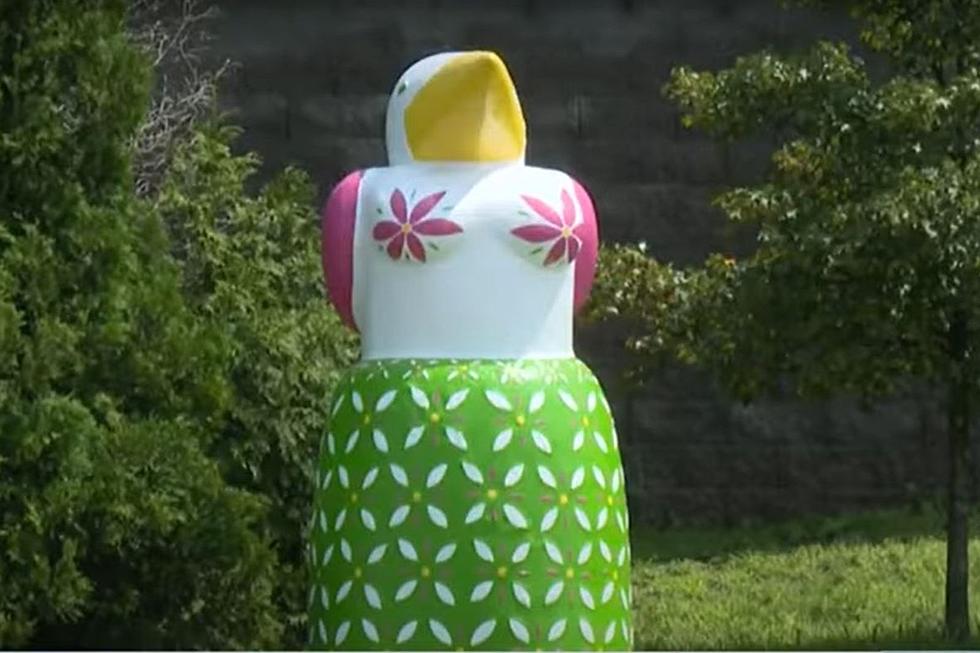 Some Massachusetts Residents Angered by What They Say Is a Sexually Suggestive Seagull With Boobs
WRAL YouTube
Is it just me, or can people get offended about anything nowadays?
In recent years we have seen people attempting to cancel everything from celebrities to logos and even statues.
And now, a famous New England statue is the target of an angry petition.
The piece of art can be found along the busy Route 18 in New Bedford, Massachusetts. The statue, which is called Seagull Cinderella, was created by artist Donna Dodson. Originally, the statue was meant to be a display of female empowerment, according to KATV.com, and Dodson donated the statue to the city of New Bedford back in 2016.
The news station reported that Dodson originally said about the statue,
"It's just a simple idea of what animal or bird would Cinderella be and you know again, thinking of this common seagull, so, it's basically just a seagull head on a woman's body."
The statue, which used to be nude, now is "fully clothed," however, some residents in New Bedford don't think the statue is all that great.
A petition has been created, and since accumulated nearly 400 signatures, from area residents that say the statue is too sexually suggestive, according to KATV.com.
The petition, created by resident, Ray Concannon, reads in part,
"With New Bedford's rich history, we do not want visitors' lasting impressions to be of a seagull with boobs. What a waste. It needs to go. Remove it, or replace it with something beautiful."
What are your thoughts on this? Do you think that the statue is too "sexually suggestive," or like much of our audience voiced on social media, do you think there is nothing wrong with it and it should stay?
Let us know by sending us a message through our free app.
Eight Wicked Bizarre Mysteries of Massachusetts