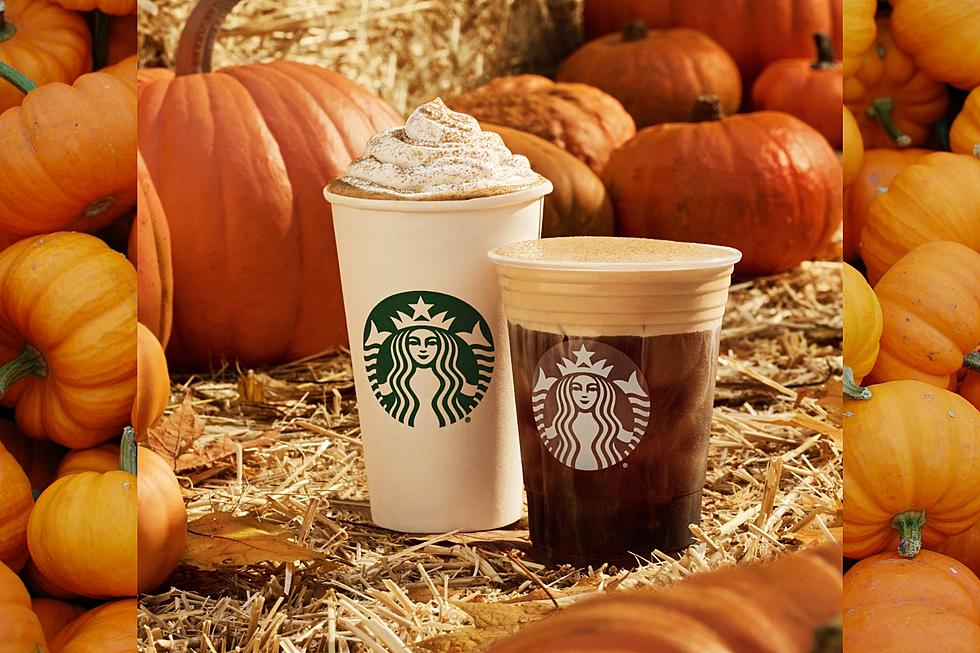 Starbucks Seasonal Drops Are Gooey and Delicious With Two New Treats
Starbucks via Facebook
There's been some controversy over Starbucks, but the excitement about the fall lineup of drinks from this Seattle-based coffee shop is over the top this year.
Can you believe it's the 20th anniversary of the Pumpkin Spice Latte, #PSL?
As of now, the iconic coffee shop is offering this fan favorite drink along with two other new beverages, according to the Starbucks Facebook page.
The new drinks are the Iced Apple Crisp Oatmilk Shaken Expresso, and Iced Pumpkin Crème Chai Latte.
According to a recent Starbucks press release on msn.com, ""The warm, gooey taste of apple crisp paired with a cup of coffee meld perfectly to unveil a cozy beverage customers have come to know and love at Starbucks each fall. The new Iced Apple Crisp Oatmilk Shaken Espresso features creamy oatmilk that perfectly complements the light roast flavors of Starbucks® Blonde Espresso," said Starbucks beverage developer Billy Altieri."
There's also a new Baked Apple Croissant.
"Returning seasonal favs include the Pumpkin Cream Cold Brew, Apple Crisp Oatmilk Macchiato, Pumpkin Cream Cheese Muffin, and Owl Cake Pop.", also from msn.com.
It seems the fall brings out the best in coffee shops with pumpkin or apple everything, which is pleasing to customers across the country.
The fall lineup of specialty drinks officially ushers in a new season of football, fire pits, or a cozy sofa with a good book.  No matter how you celebrate the autumn season, one of these seasonal favorites will fit your mood.
You can always fall back (see what I did there) on the perennial favorite, the PSL.  Yeah, the Pumpkin Spiced Latte.  20 years and still going strong.
These Are 17 of the Best Coffee Shops in New Hampshire
Here's The Best Pop Culture Halloween Costumes For 2023
This Halloween why not dress up as some of the biggest moments in pop culture for 2023.