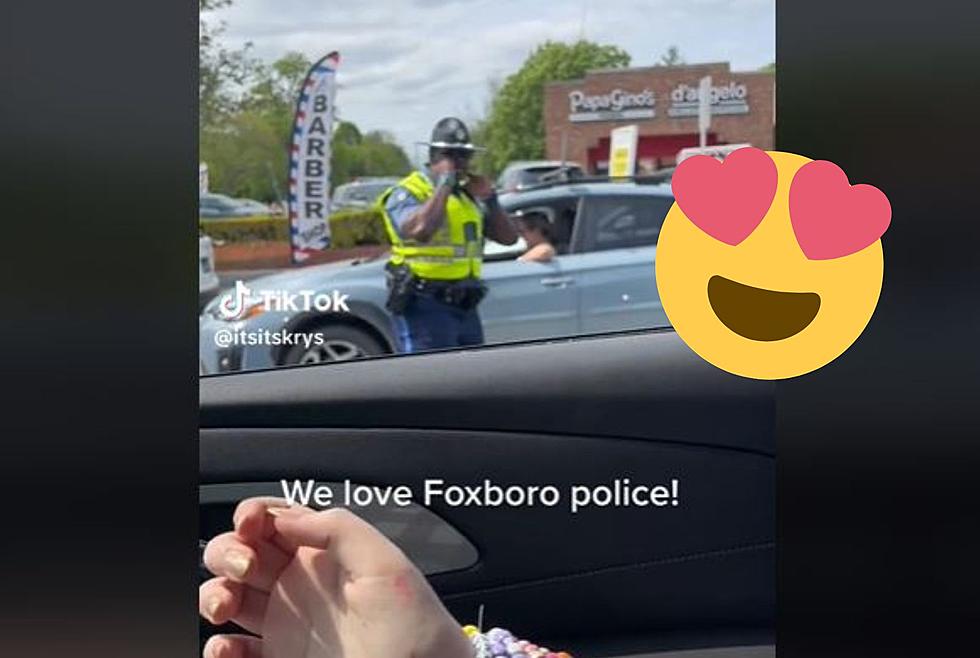 Swifty Concertgoer's Interaction With State Police Goes Viral
TikTok / Canva
The members of our law enforcement have a tough job.  A really tough job.  If you think otherwise, you are kidding yourself.  You have to remember that, in most cases, they are interacting with people at their absolute worst.  This is for both those accused of a crime and those who are the victims of those crimes.
Knowing that, it makes videos like the one that went viral over the weekend so much more heartwarming.
Unless you have been living under a rock, you probably realize that Taylor Swift did a trio of shows for her The Eras Tour at Gillette Stadium in Foxboro over the weekend.  When this tour was announced, we all knew that it was going to be huge.  The fact that it crashed the ticket sellers' websites was proof that it was going to be huge.
If you have ever been to Gillette Stadium for a Pats game or a concert, you know that there can be some serious traffic backups.  The last time I had the opportunity to go to Gillette, the traffic backup started even before we got off I-95 - and that was HOURS before the game started.
So, we can only imagine how backed up traffic must have been for these concerts.  There is no doubt that tempers must have flared at least a few times.  Some of those people probably were not as nice as they should be to the police and Massachusetts State Police troopers who were directing traffic.
Despite that, most of the men and women on traffic direction duty still had a great attitude.
Like the State Police trooper (we assume) that TikTok user itsitskrys shot video of.  We love how he was in such a great mood and even accepted one of the fan's bracelets.
So far, the video has about 80,000 reactions and it has been viewed over half a million times.
Yes, this version makes reference to him being a member of the local police, in later shares of the video she changed the caption to refer to him as a statie.
Did you end up seeing Taylor Swift?  How was the show?
As a side note, I had a chance to eat at that pizza place in the background of this video.  Definitely a great place to have a post game or post concert meals.
The Best Maine Towns & Cities For Singles
Single and looking for love? Here are the best places in Maine to find singles, according to
Home Snacks