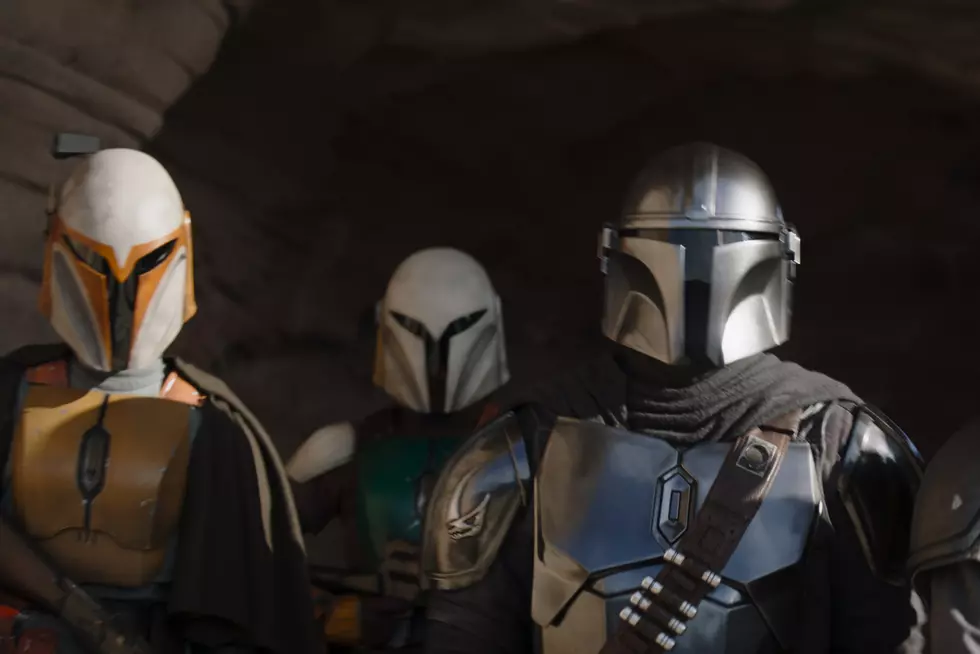 'The Mandalorian' Is Back in New Season 3 Trailer
Lucasfilm Ltd.
In our galaxy, Pedro Pascal is currently shepherding a young woman who may hold the key to saving the world across a post-apocalyptic America in The Last of Us. In a galaxy far, far away Pedro Pascal is currently spending his time shepherding a Baby Yoda around the cosmos, and growing more and more involved in a brewing battle between the factions of Mandalorians.
Basically, Pedro Pascal just likes playing dudes who protect people on long journeys.
In The Mandalorian, he returns as Din Djarin, the no-longer-lone mercenary who has decided to essentially adopt Grogu as a sort of foster son. In Season 3 of The Mandalorian, coming to Disney+ later this spring, their story continues following the pair's lengthy guest appearance in The Book of Boba Fett. There, Mando had second thoughts about leaving Grogu with Luke Skywalker to train to be a Jedi, which was essentially how The Mandalorian Season 2 ended. (If you watched The Mandalorian but skipped The Book of Boba Fett, uh, you missed a lot.)
Now Mando and Grogu are reunited and off on a new batch of adventures. Watch the new trailer below:
Here is the series' official synopsis:
The journeys of the Mandalorian through the Star Wars galaxy continue. Once a lone bounty hunter, Din Djarin has reunited with Grogu. Meanwhile, the New Republic struggles to lead the galaxy away from its dark history. The Mandalorian will cross paths with old allies and make new enemies as he and Grogu continue their journey together. The series stars Pedro Pascal, Katee Sackhoff, Carl Weathers, Amy Sedaris, Emily Swallow and Giancarlo Esposito.
Can't believe they don't include Grogu in the cast list. Should be "And Grogu, as himself." Where is the respect for Grogu?!? Anyway, The Mandalorian returns with new episodes on Disney+ on March 1, 2023.
Actors Who Were Wasted in Star Wars Roles
These wonderful stars have appeared in Star Wars movies and shows, but only in parts so small they left us disappointed.