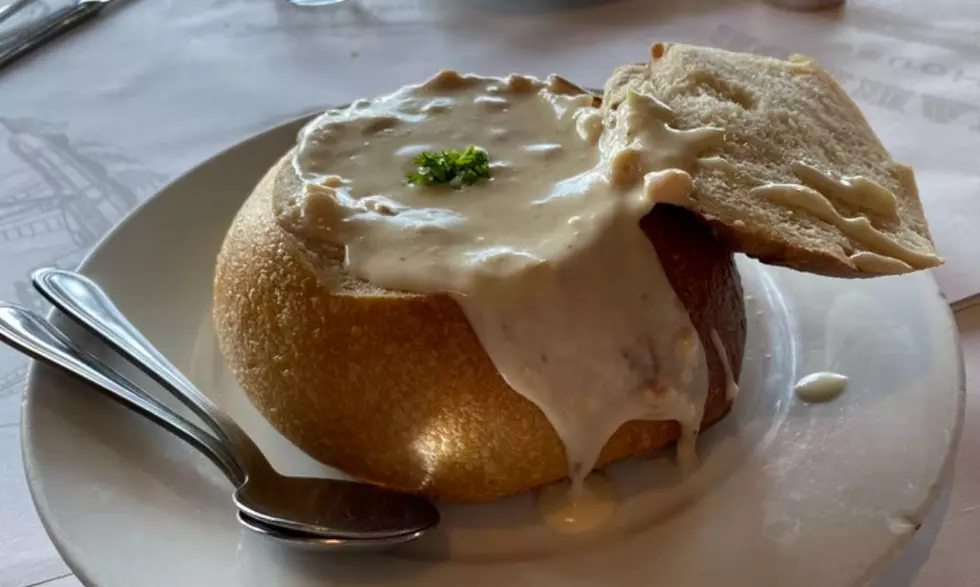 The Most Underrated Restaurant in Maine is Hidden in Plain Sight
Kevin Lanceplaine / Unsplash
For such a rural state, Maine is loaded with some amazing restaurants.  There's a wide variety, too.  Maine has everything from old school diner, to high end restaurants, Japanese steakhouses, and seafood places.
Given the number of seafood places that dot our coastline, it really should not be a big surprise that what many people consider to be the most underrated restaurant in the state serves up some amazing seafood.
Spoon University recently put together a list of the most underrated restaurant in every state.  For the State of Maine, they selected the Jordan Pond House.
Located deep inside Acadia National Park, the Jordan Pond House is hidden in plain sight.  You can find it just off Park Loop Road.
A simple restaurant serving some amazing stews, sandwiches, and popovers, the real magical part of the century old restaurant is the view.  It sits on a hill overlooking Jordan Pond.  The views of the pond, along with the mountains in the background, are quite memorable.
According to the restaurant's website, the establishment has been around for more than a century.  It was in 1893 that Nellie McIntire first started baking her popovers at a restaurant at that site.
Once you're done eating your seafood chowder, sandwich, or popovers, you can take a walk on the trails that work their way along the shores of Jordan Pond.
The Jordan Pond House is open from May through October.  Check out their menu and get more details on their website.
Have you signed up for our email newsletter?  Several times a week, we send out an email loaded with the top trending content from our website, from music news to entertainment news, information about local events, and the inside scoop on contests.
9 Majestic Maine Lakes
One of the things that attracts boaters, fishermen, nature lovers, and outdoor adventurers to the State of Maine are our majestic lakes and ponds. The state has close to 100 decent sized lakes and thousands of much smaller lakes and ponds. We have selected 9 of the most striking lakes for our list.