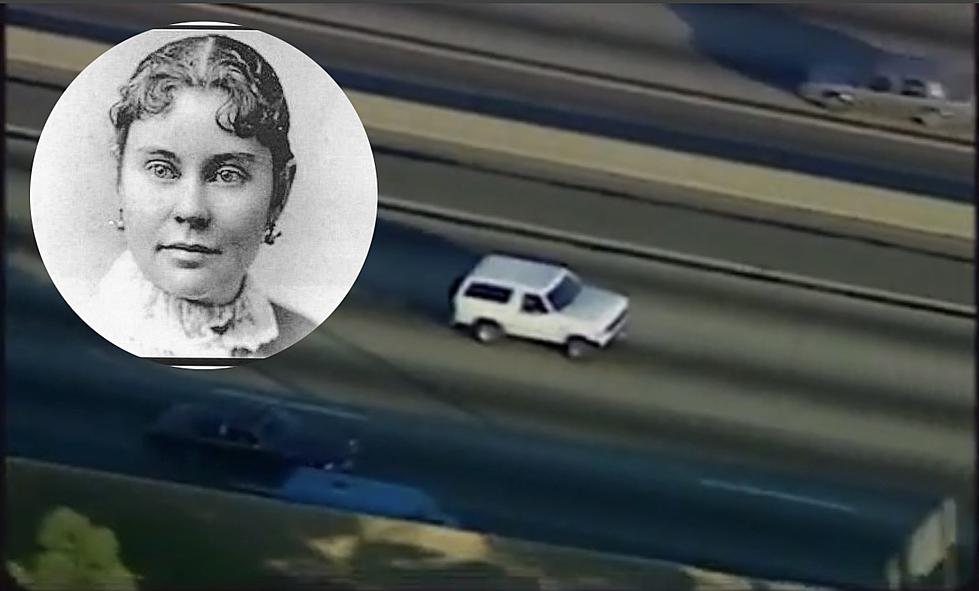 The Strange Similarities Between O.J. Simpson and an Infamous New Englander
Photo 1: Getty Images. Photo 2: CNN via YouTube
We all remember where we were and what we were doing on June 17, 1994 – the night O.J. Simpson's friend Al "A.C." Cowlings became the world's most infamous, involuntary Uber driver.
Ah, the O.J. chase. I remember everything about that sunny, summery Friday night, which began with a family dinner at BG's Boathouse in Rye. They were quite generous with the soda refills that night, so much so that as Dad recalled, I later blurted out: "Hurry up and do something, O.J.! I have to go to the bathroom!"
Up until that strange last week of fifth grade at North Hampton School, I knew O.J. Simpson as Detective Nordberg. In fact, just that March I'd gone with friends to the old Regal Portsmouth 5 next to Bowl-O-Rama to see The Juice in Naked Gun 33 1/3: The Final Insult (must not have been playing at my hometown Hampton Cinemas Six).
But I'll tell you something right now, and I don't care who knows it: all these years later, despite all the documentaries, books, and the miniseries, I still think O.J. did it.
And as we commemorate the 29th anniversary of this morbid pop culture obsession, let us also acknowledge that New England lays claim to the original O.J. – Fall River's own Lizzie Borden. Yes, their cases are more than similar in terms of the grizzly crimes committed, but it's fascinating to examine the other parallels that exist between the two.
PROBLEMS WITH THE EVIDENCE
In both cases, police on the scene hampered the prosecution's case by mishandling evidence. With O.J., there was alleged tampering. And as chronicled in The Lizzie Borden collection, officers didn't even check Lizzie for bloodstains.
A HOUSEGUEST BECOMES A WITNESS
A live-in maid named Bridget Sullivan was closely questioned and cross-examined throughout the trial, the only one present during Lizzie's alleged comings and goings the night of the murders. Sound familiar? If you're a child of the '90s like me, that sounds an awful lot like one Kato Kaelin, the "surfer dude" living in O.J.'s guesthouse.
A MEDIA CIRCUS GETS A QUICK VERDICT
Just as the O.J. jury reached a stupidly – I'm sorry, stunningly quick verdict – the widely-assumed double-murderer was found not guilty in just 90 minutes.
THE MOST "WTF" COINCIDENCE OF THEM ALL…
In 2007, O.J. Simpson was famously busted for attempted theft in Las Vegas. In 1897, Borden was accused of…attempted shoplifting in Providence. As Stephen King theorizes…maybe fate is just one big cycle, with people destined for certain roles.
While O.J.'s Brentwood, California, house was demolished, you can still tour Lizzie Borden's house, which is now a bed and breakfast in Fall River. I hear the steak knives are always sharp…
Try not to Wet Yourself at These 7 Haunted Houses in Maine and New Hampshire
20 NH & MA Locations Featured on Ghost Hunting TV Shows