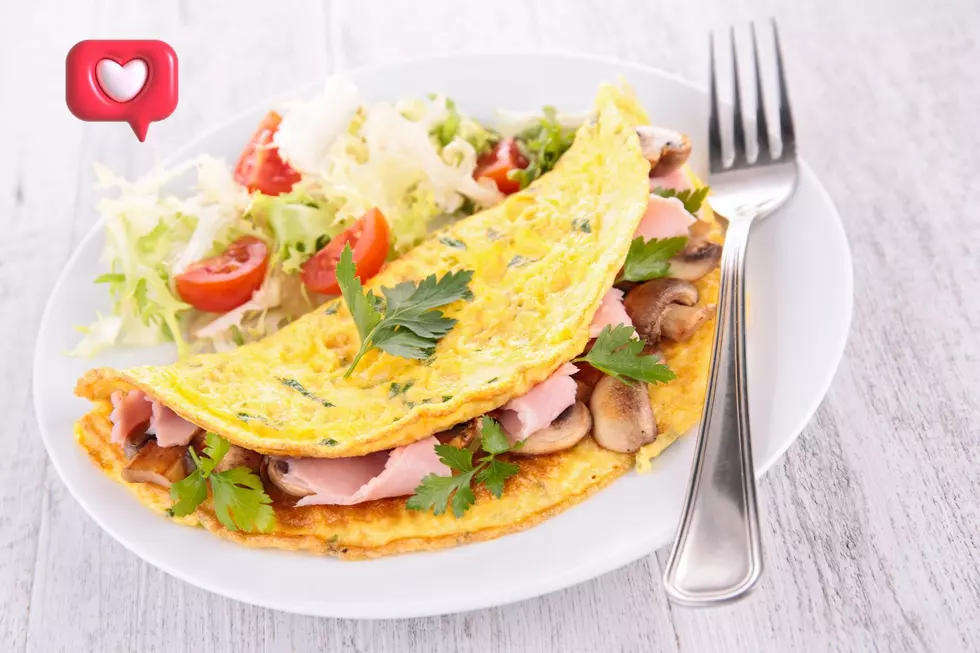 These Are the Best Places to Get an Omelet in New Hampshire
Canva
I am a "breakfast for any meal" kind of gal. Sometimes when we are feeling lazy at my house, we make what we call "kitchen sink omelets" for dinner. That is when you throw just about everything but the kitchen sink into a pan, add some eggs, and call it a day. You can turn anything into an omelet if you put your mind to it. Meatloaf, Shepard's pie, you name it!
I thought I had encountered almost every kind of omelet, but just learned about something called a "tornado omelet". It is a Korean-inspired dish and involves shaping the eggs with chopsticks while the omelet cooks. The outcome is almost too pretty to eat. Would you try this?
Perhaps you are more of a traditionalist when it comes to omelets. You prefer the classic bacon and cheese route. Or maybe you like to get crazy from time to time with a steak bomb omelet or a quesadilla omelet! Omelets are always a great choice because they are tasty, filling, and let's face it, pretty hard to screw up. But there are some restaurants in New Hampshire that make a mean omelet, putting the others to shame.
I was on a mission to find the best omelet spots in our fine state, and who better to ask than you? The people! Here are the most popular answers from our listeners and followers on Facebook:
Best Places to Get an Omelet in New Hampshire
Did your favorite make the list? If not, let us know which spot we are missing in the comments.
These Are the Pros and Cons of Living in New Hampshire
The people have spoken! (And by the people, I mean Redditors in the New Hampshire Reddit group) When asked what the pros and cons are of living in New Hampshire they served up the cold hard truth. Here's what they said.