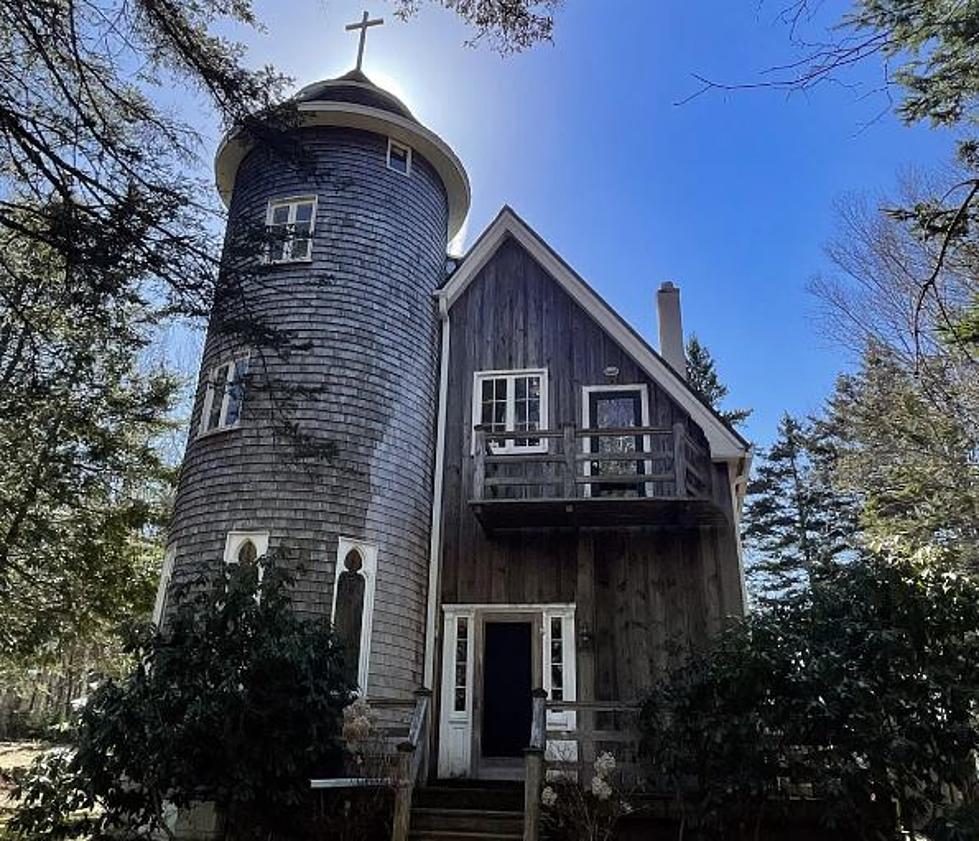 This Unique Home Is Unlike Anything Else You've Seen In Maine
Wendy Huntington Evans @ Berkshire Hathaway Home Services Northeast Real Estate
Because of the wide age spread of our state's homes, and the influence of many cultures, Maine boasts a wide variety of home types.  Across our state, you'll find everything from single wide mobile homes, to colonials, to ultra-modern mansions.
After spending hours scrolling through Maine real estate websites, we are pretty sure that we have found the most unique home currently for sale in the State of Maine.
According to the Realtor.com listing (listed by Wendy Huntington Evans at Berkshire Hathaway Home Services Northeast Real Estate), the property at 832 Main Road in Islesboro is known as "The Abbey" because of the way it looks and the fact that it was originally built as a retreat for a pastor.
The really wild part is that it is fairly new.  Unlike many of the more unique properties for sale in Maine, this home was built only about 20 years ago.
The property, which covers just over two acres, has several buildings.  There is a main house, a workshop area that includes a small apartment, chicken coups, and the place even has a camp / bunkhouse.
In total, the property has about 9 bedrooms.
You really need to take a look inside!
A Look Inside "The Abbey"
The Islesboro home is currently listed at $300,000. Get more details
HERE
You can see more pictures of the property HERE
The current list price for the property is $300,000.  Assuming you put the required $70,000 down at closing, your monthly payment (mortgage, insurance, taxes, etc) would be just over $2,000.
10 Must Visit Maine Attractions According To A ChatBot
We asked the
ChatGPT
artificial intelligence to suggest some lesser known attractions that needed to be on our Maine "bucket list". Here's what it came up with!