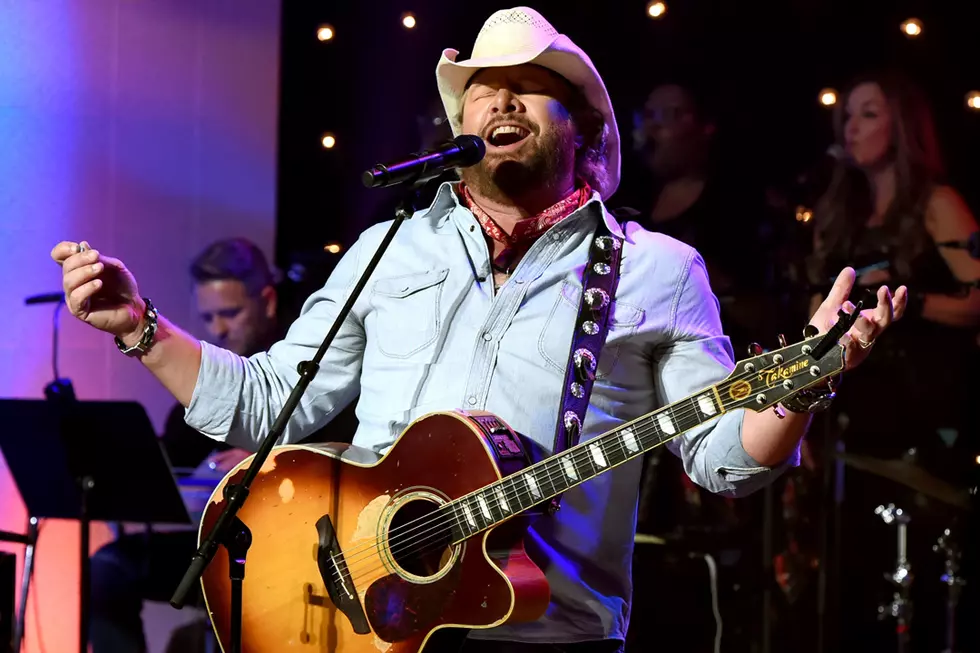 Toby Keith Has Opinions, But Not Solutions on Issues Like Abortion and Gun Control
Rick Diamond, Getty Images
Toby Keith is savvy enough to avoid a question that's structured to pin him to a controversial answer, and while he has at times been controversial, on most major social and political issues, he sees a lot of gray.
A reporter for the Los Angeles Times asked the hitmaker about being cornered with questions in 2018, intentionally raising the topic of gun rights amid so many mass shootings as a way of exemplifying the type of thing often asked of artists who are known for being strong Second Amendment supporters. Keith compared that issue to abortion in that while he has an opinion, he understands there is nuance.
"In my heart I don't like it. But in my mind I agree with a lot of the situations where it should be," he says. "It's such a big, gray world, and with those issues like that — I know how I feel inside, but I don't know how to fix none of them. I'm not that guy."
This portion of Keith's conversation with the L.A. Times came after he stated that laying out his opinions on hot-button topics was a losing battle because, "You're never gonna reach enough people in any interview to avoid being misrepresented."
"Whatever topic they come up with, they know how they want me to answer it. Whether they're for it or against it or whether they believe like I do, they say, 'I'm gonna ask this question because I think I know how he'll answer it,'" he explains, "And then when you don't, they're like, 'What the hell?'
Keith begins his Should've Been a Cowboy XXV Tour Friday night (April 6) in Salt Lake City, Utah, and has select dates through June before the bulk of the dates in July and August. The country hitmaker has scored No. 1 hits in three consecutive decades and for several years straight released new albums despite changes in record label teams. In 2015 Keith was inducted into the Songwriters Hall of Fame. That same year he told Taste of Country the song "Should've Been a Cowboy" was the cornerstone of his career.
"That song had to go stand on its own," Keith says. "It busted through." It did, indeed, leading to a series of glowing accolades including two quadruple-platinum albums and more than 20 No. 1 singles.
50 Truly Essential '90s Country Songs
See 50 Essential '90s Country Songs
Meet ToC RISER Devin Dawson