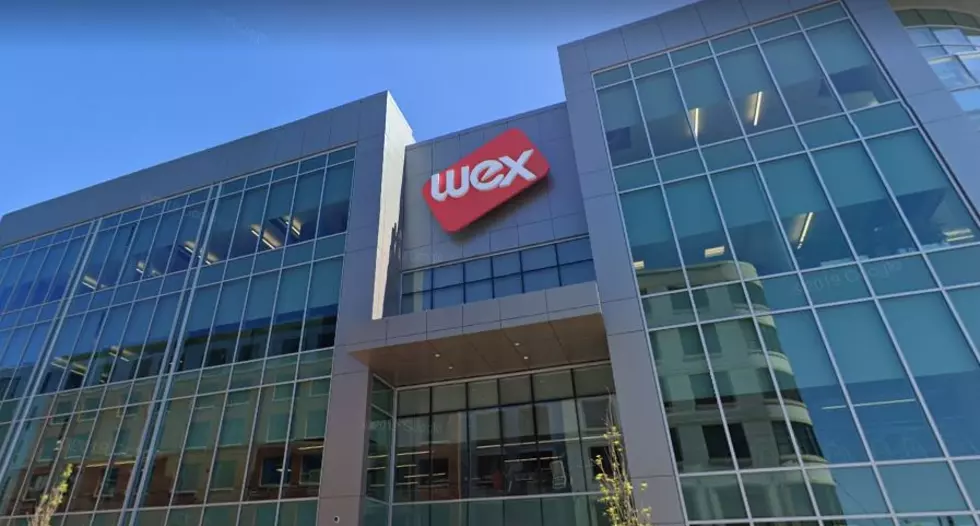 Top 10 Highest Paid Executives of Public Companies in Maine
GoogleMaps
It's good to be an executive at IDEXX or WEX.
Let's get something straight right out of the gate: I am not judging. Not being an executive, I cannot begin to imagine the pressure and responsibilities some of these executives have. So, I'm sure they earn every nickel of these amazing salaries. Am I surprised at some of these salaries? Sure I am. It's only because when I think of Maine and wages, millions usually aren't in those thoughts. These are salaries for 2021, not 2023. Some positions have changed, which means their salary may be different, too.  But in 2021, these 10 were some of the highest-paid people in Maine. Let's break down what the top 10 highest-paid executives of public companies in Maine earned.
10. Mike Lane - EVP & GM of IDEXX Laboratories Inc. - $2,529,658
Not a bad year's work. All salaries were gathered by Mainebiz. They include salary and bonus, stock and option awards, non-equity incentive plans, and other compensations to get the total. You'll notice that IDEXX executives make up 50% of this top ten list. In case you don't know, IDEXX is a global leader in pet healthcare innovation.
9. James Polewaczyk - EVP & chief commercial officer of IDEXX - $2,592,975
Jim and Mike at IDEXX have pretty identical compensations, except that Jim makes $317 more. So the first round is on you, Jim!
8. Robert Deshaies - President health WEX Inc. - $2,695,747
It appears that at the end of 2021, Robert moved to California and is still with WEX, but no longer a Maine employee. It appears that Robert is also COO, and I'm just taking a wild guess, but I would imagine that his salary is a bit higher these days.
7. Matthew Malenfant - Chief Commercial Officer Coverts Inc. - $2,733,625
Covertus is a combination of a Henry Schein animal products company and Portland's Vets First Choice. The combination happened in 2019. Another high-paying animal health product business. I see a trend...
6. Brian McKeon - EVP, CFO & Treasurer of IDEXX - $3,625,035
IDEXX with another executive making it rain. You will notice no women yet. Hang tight, she's coming.
5. Scott Phillips - President, Global Fleet of WEX - $3,916,089
Scott oversees WEX's fleet businesses in North America and Europe. He's been in the business for a long time. In case you don't know what WEX is or does, Wikipedia says:
WEX Inc. is a provider of payment processing and information management services to the United States commercial and government vehicle fleet industry. The company is headquartered in Portland, Maine and provides services in the United States, Canada, South America, Europe, Asia, and Australia.
Impressive!
4. Roberto Simon - CFO of WEX Inc. - $4,744,770
Robert has had the stressful job of Chief Financial Officer for almost seven years. He's got a resume that makes you wonder if he's making enough.
3. Benjamin Wolin - President & CEO of Covetrus - $6,518,724
Benjamin's salary is one million dollars a year. But he did very well with stocks and stock options with the company, where he made $5.5 million. I gotta get more into stocks.
2. Jonathan J. Mazelsky - President and CEO of IDEXX - $9,065,021
Johnathan goes by 'Jay', and Jay has been with IDEXX for over a decade. He's been the big boss since October 2019. It's a big job. IDEXX is a publicly-traded technology company with a market value of approximately $57 billion, with over 10,000 global employees.
1. Melissa Smith - Chair & CEO of WEX, Inc. - $9,612,917
Yes. A woman. Finally a woman is in the top ten. If you are going to land as the only person on an elite list, it's impressive she lands the top spot. Melissa is one of those glass ceiling breakers. Having joined WEX in 1997, she worked her way to CEO in 2014, and has remained in the position to this day. She also found herself the only pregnant CEO of a major company in 2014. WEX is a Fortune 500 company, and only 7.4% of CEOs in this category are women. That has given her a perspective no one else on this list has. A proud born-and-raised Mainer, this woman makes us all know it IS possible!
25 Places People Want to See at Rock Row in Westbrook, Maine
Gallery Credit: Sean McKenna