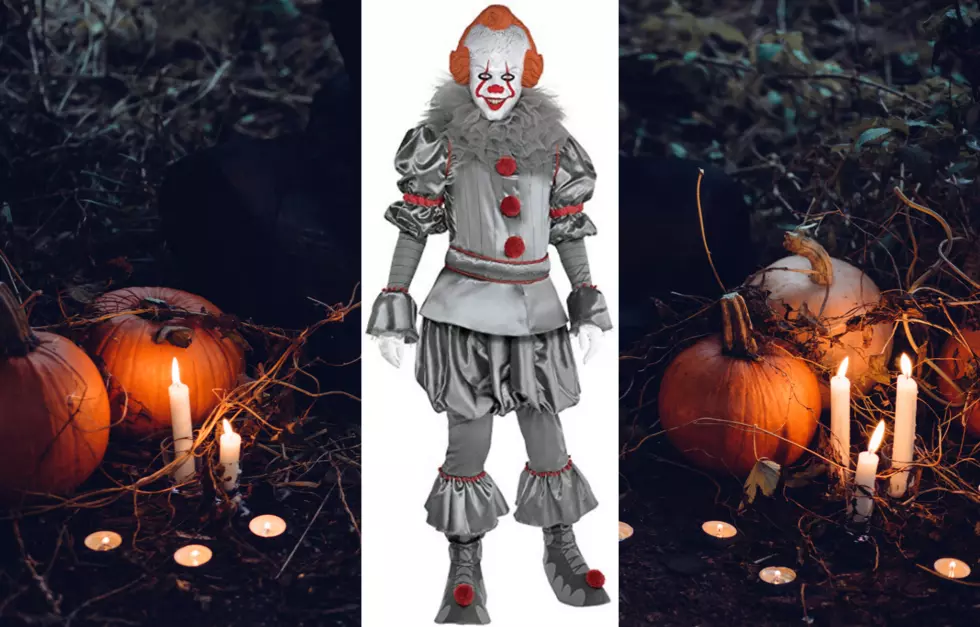 Top Five Amazon Halloween Costumes for a True Mainer
Party City/Amazon
As Amazon Associates, we earn on qualifying purchases. 
Pay homage to our most recognizable college mascot, the Maine Black Bear! GO UMAINE!
You'll float too in this outfit. Ok, maybe not. Please don't jump in any sewers with this one. Pennywise has essentially become Maine's spooky mascot. Bring Derry to your hometown with this get-up.
Sure, the woods are pretty but they can also be a big scary place! Not to mention the forest takes up 90% of the state. You never know what, or who could be lurking up the trail.
Perhaps the scariest part about the traditional lobster costume is that they're red. Real Mainers know that despite what our license plates portray, lobsters aren't red until they're cooked, so if you think about it that way, this lobster costume is actually a zombie lobster. I can see it now, lobster zombies turn and try to boil HUMANS. A story by Stephen King, probably.
We ain't called 'Vacationland' for nothin'! Poke some fun at the "flatlanders" by dressing up as someone who wouldn't hesitate to ask where "Say-Co" (Saco) is. These are the types that cause traffic to back up along Route 1 while waiting for a lobster roll.
Innuendo aside, seeing an actual deer in the headlights is something all Mainers have experienced and it can be quite scary and dangerous. Stay safe out there and Happy Halloween!