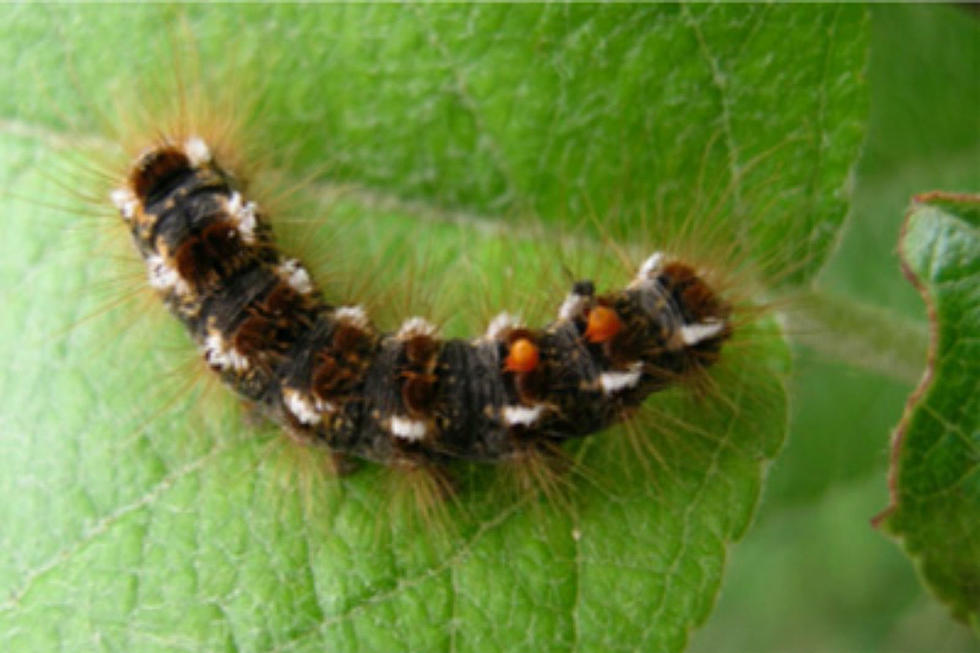 Large Populations Of Toxic Moths Found In Waterville Area
courtesy of Maine.gov
At least a few times every spring and summer, the experts warn us about the dangers of coming into contact with browntail caterpillars and their moths.
Those experts are now warning Central Maine residents that certain towns in the Augusta / Waterville area have large populations of the moths.
According to the KJ, the Department of Agriculture Conservation & Forestry have cited 54 Maine communities has having big populations of the toxic critters.  Winslow, Albion, Belgrade, China, and Vassalboro are among the communities in Central Maine.  Additionally, they have been in other towns in Kennebec, Waldo, and Knox counties.
For those who are unaware, the caterpillars, and the moths they turn into, shed small hairs that can cause severe skin irritation.  Additionally, if they are inhaled, they can cause respiratory distress.
Most people will develop a rash that lasts from a few hours to a few days.  However, some people develop a severe reaction that can last several weeks.
Once the hairs have been shed, they remain toxic for 12 to 36 months.  The hairs, which could land on anything (decks, patios, flowers, trees), can be thrown back into the air by activity like kids playing or mowing the lawn.
There is good news, though.  The winter is the best time to deal with these pests because they are currently dormant.
First, find the moth's "winter webs" by standing with the sun at your back and look at the tips of your tree branches.  The webs will glint in the sunlight.  Then, soak the webs in soapy water before cutting them down.
---
Have you signed up for our FREE email newsletter?  Several times a week, we send out an email loaded with the top trending stories from our websites.
Here Are the 14 Times Bigfoot Has Been Reported in Maine
Download our app for FREE   Just enter your phone number in the box below and we will text you the download link.
Enter your number to get our free mobile app