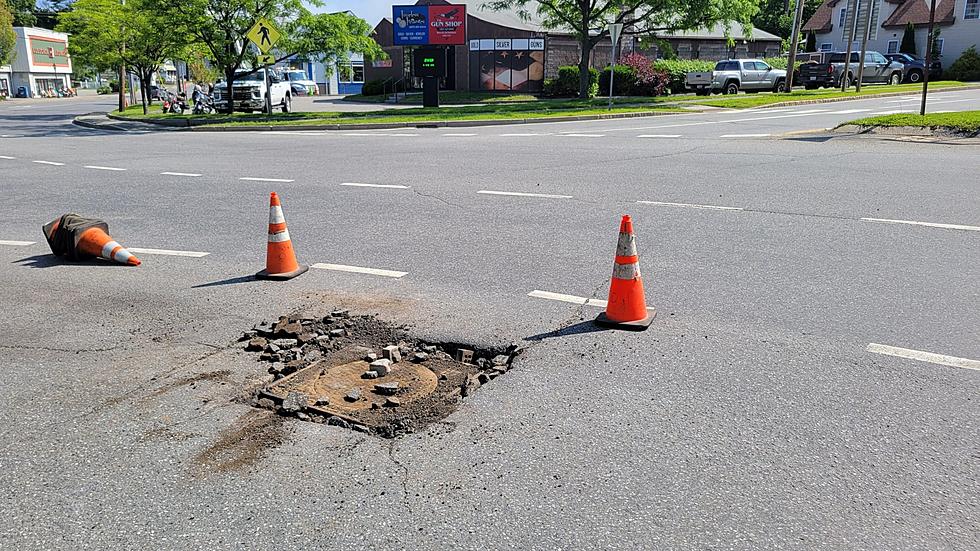 TRAFFIC ALERT: A Sinkhole Has Opened Up in the Middle of an Augusta, Maine, Rotary
Augusta Public Works
According to a Facebook post from the Augusta Public Works department, a fairly large sinkhole has opened up on Augusta's east-side rotary, or as many call it, Cony Circle.
The post goes on to explain that the sinkhole will need to be repaired immediately and that they are choreographing traffic changes with the Augusta Police Department.
They are advising that this issue is likely to cause traffic delays over the next several hours so drivers should seek an alternate route through the city if at all possible.
We will continue to keep this story updated as more information becomes available to us from Augusta Public Works or from the Augusta Police Department.
Be careful!
Google Maps Pics Show Us How Much Augusta Has Changed In The Last Two Decades
These photos show how Augusta has changed in the last two decades. Do you remember shopping, doing business, eating, or drinking at some of these now gone businesses?
Please note that some of these address may have changed.