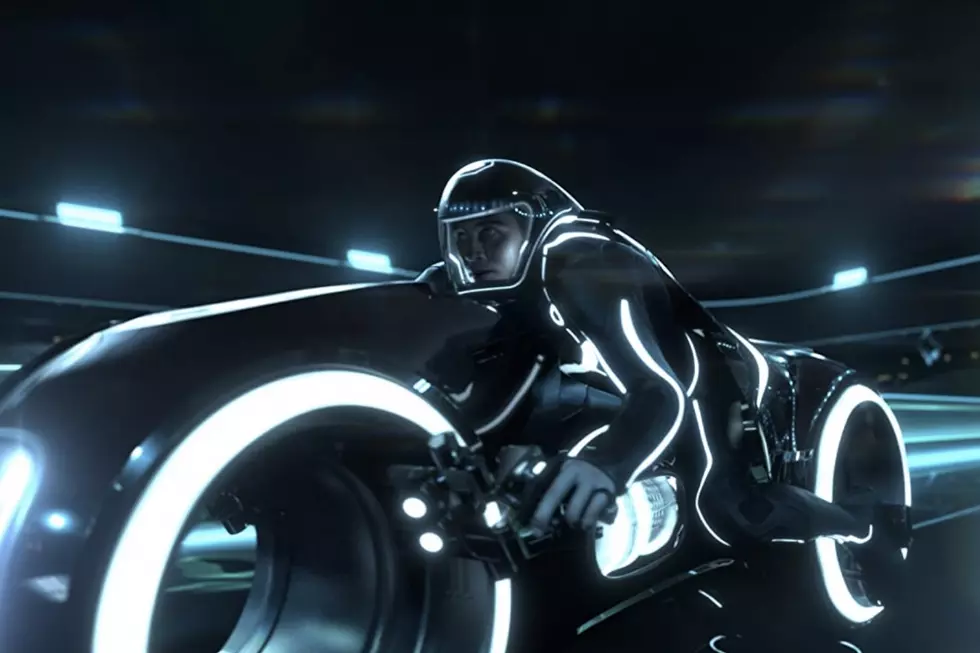 'Tron 3' Shuts Down Production, Was Supposed to Begin Shooting This Week
Disney
No Tron sequel is easy to make, it seems. It was 28 years between Tron and Tron: Legacy, and it's already been 13 years since Legacy without a third film. The proposed third film's lead, Jared Leto, has been talking about the project, keeping hope for it alive, really, for quite a while now — and it actually looked like the movie would happen this summer, with production scheduled to begin under the direction of Joachim Rønning.
But the Tron curse strikes again. In a new post to his Instagram account, Rønning himself revealed that Tron 3 was supposed to go into production this week. Instead, because of the ongoing writers and actors' strikes in Hollywood, the production has been shut down.
"Today was supposed to be our first day of principal photography on TRON: ARES (a movie subsequently about AI and what it means, and takes, to be human)," he wrote. "Instead, we are shut down with over a hundred and fifty people laid off. It's indefinite, which makes it exponentially harder for everyone."
READ MORE: Futuristic Sci-Fi Movies That Now Take Place in the Past
Tron 3 is just the latest of many major Hollywood productions that have been halted in their tracks by the strike. (Marvel recently shut down work on their upcoming Blade reboot, as well as Deadpool 3; Gladiator 2, John Woo's The Killer, and Venom 3 are just a few of the other projects reportedly paused.) At the moment, the studios' release calendars remain full with projects that were completed prior to the start of the writers' strike. But the longer these stoppages continue, the more likely it is that there will be a period where we get a lot less new stuff to enjoy simply because new stuff cannot be made until the strikes are resolved.
"The AMPTP, SAG-AFTRA and WGA need to speed up the negotiating process and not leave the table until it's done. This is Hollywood. We close deals for breakfast. Why do we suddenly have all the time in the world when every day is so precious?" Rønning also wrote. "It's time for diplomacy so we can get back to work – under conditions that are fair to everybody."
Tron 3 does not yet have an official release date — and the way things are going, it may not for a while.
The Most Underrated Superhero Movies
Comic book fans need to make sure they have seen these movies — no matter what they've heard about them elsewhere.