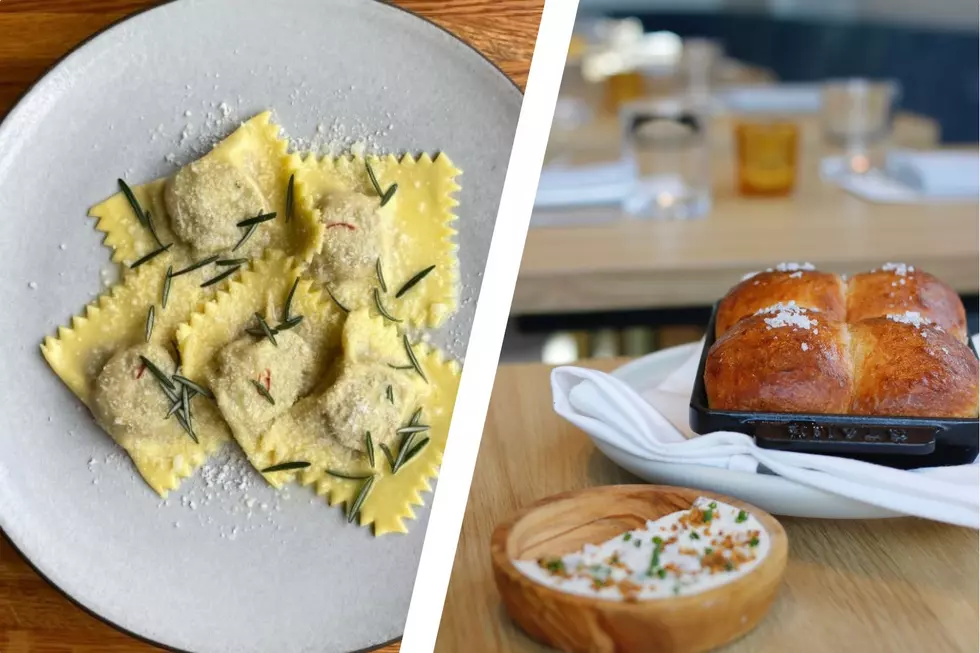 Two Portland Restaurants Named Two of New York Times 50 Best in the Nation
Leeward via Instagram, Twelve via Facebook: Canva
Two of Portland's finest restaurants received incredible national recognition recently.
The New York Times has named the 50 restaurants they love the most. Portland fine dining establishments, Leeward and Twelve were both included on the prestigious list. Both restaurants joined a list of restaurants from across the country, diverse in concept, size, and age.
This is a tremendous accomplishment for both restaurants, especially when considering how young the two are.
Leeward opened right at the start of the pandemic, March of 2020. It quickly caught its footing, and has been a very popular spot since. It's not an easy reservation, and one would have to think this news will only bring more demand for the Italian joint.
Leeward had a wonderful write up from the Times, which included this,
The owners, Raquel and Jake Stevens (who is also the chef), have managed to capture the essence of a season on the water, where everything feels like golden hour.
Twelve just opened in July of this year. It had been one of the more anticipated openings in quite a while for the city. Since it has opened, it has not disappointed.
The New York Times had this to say about Twelve,
A spare prix-fixe menu with few descriptors — "Mushroom, Grains, Mustard Greens" — can feel stiff. But in the hands of Colin Wyatt, a former executive sous-chef at Eleven Madison Park, that structure is liberating. In a town often declared a diner's paradise, Twelve makes that all the more true.
Congratulations to these two Portland heavy hitters. And with the recent closing of some iconic fine dining establishments, Maine's largest city is lucky to have a few newer joints collecting early praise from very high places.
Maine and Massachusetts were the only New England states represented on the list, both with two restaurants each. You can see the entire list here.
30 "Under-the-Radar" Restaurants in Maine
Thanks to our great listeners we were able to compile a list of many of Maine's great "under-the-radar" restaurants, cafes, pubs and bakeries.
These great spots can be found across the state, and waiting for you to give them a try.
How many have you been to?
11 Maine Restaurants That Have Closed Since Being Featured on National Television Shows
Here's a list of 11 Maine restaurants that sadly have closed down since being featured on national television shows. Hopefully the list doesn't continue to get larger.