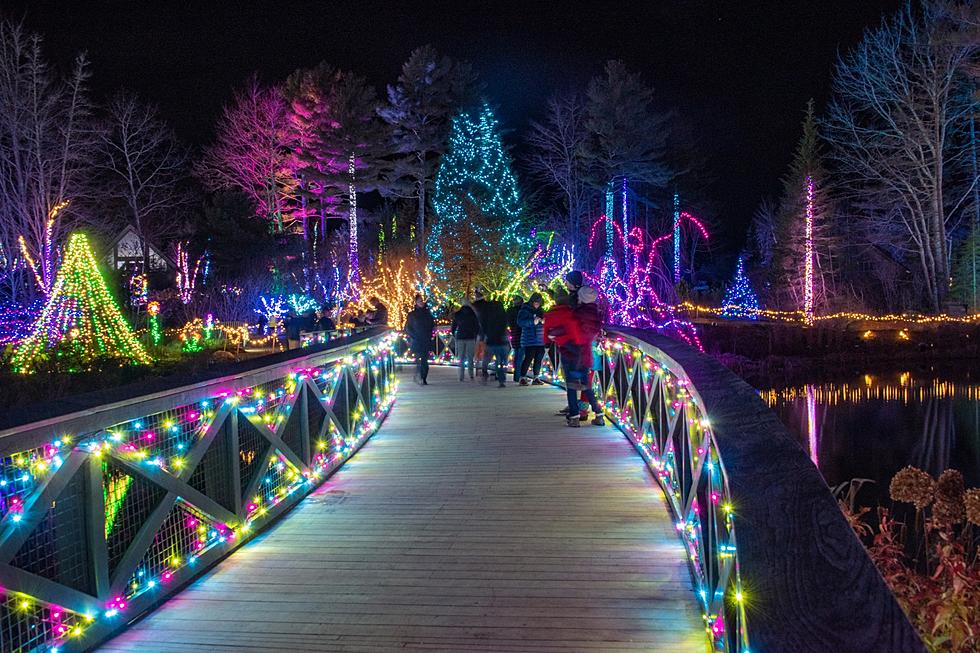 Ultimate Maine Holiday Light Show Gardens Aglow Reveals 2023 Dates
Tory Paxson; Coastal Maine Botanical Gardens
It's been named one of the top holiday displays in the United States and landed on numerous "best" lists, and the recognition is well deserved.
Year after year the Coastal Maine Botanical Gardens in Boothbay puts on a dazzling show with hundreds of thousands of lights for a magical experience unlike any other called Gardens Aglow.
And no surprise here, it's coming back for 2023.
According to a press release from the Coastal Maine Botanical Gardens, the light show will take place this year from November 18 to December 31. So you can check it out right before turkey time or perhaps with a fresh coat of snow during peak winter and Christmas time.
The botanical gardens also revealed that there will be some new walking routes as well as some old favorites. And can you believe there will be a whopping 750,000 lights over 14 acres on display?
There will also be a few surprises this year, per the press release.
"We're planning an ocean scene on the Great Lawn that will feature a lighthouse and a boat, and we're hoping to include two trolls this year instead of one," Horticulturist and Gardens Aglow Program Manager Brent McHale teased in the press release.
The massive trolls have been a recent mainstay at the gardens and a popular reason to visit. How fun will it be to see them amongst the treasure trove of colored lights?
Gardens Aglow will be hitting its ninth year, and undoubtedly, is sure to land on a lot of people's seasonal bucket lists for Mainers and those from away. It's worth the road trip if you want to get in on all the holiday fun.
Will you be checking it out?
You can get tickets starting September 25.